People
Dr David Henderson
Lecturer
Department of Psychosocial and Psychoanalytic Studies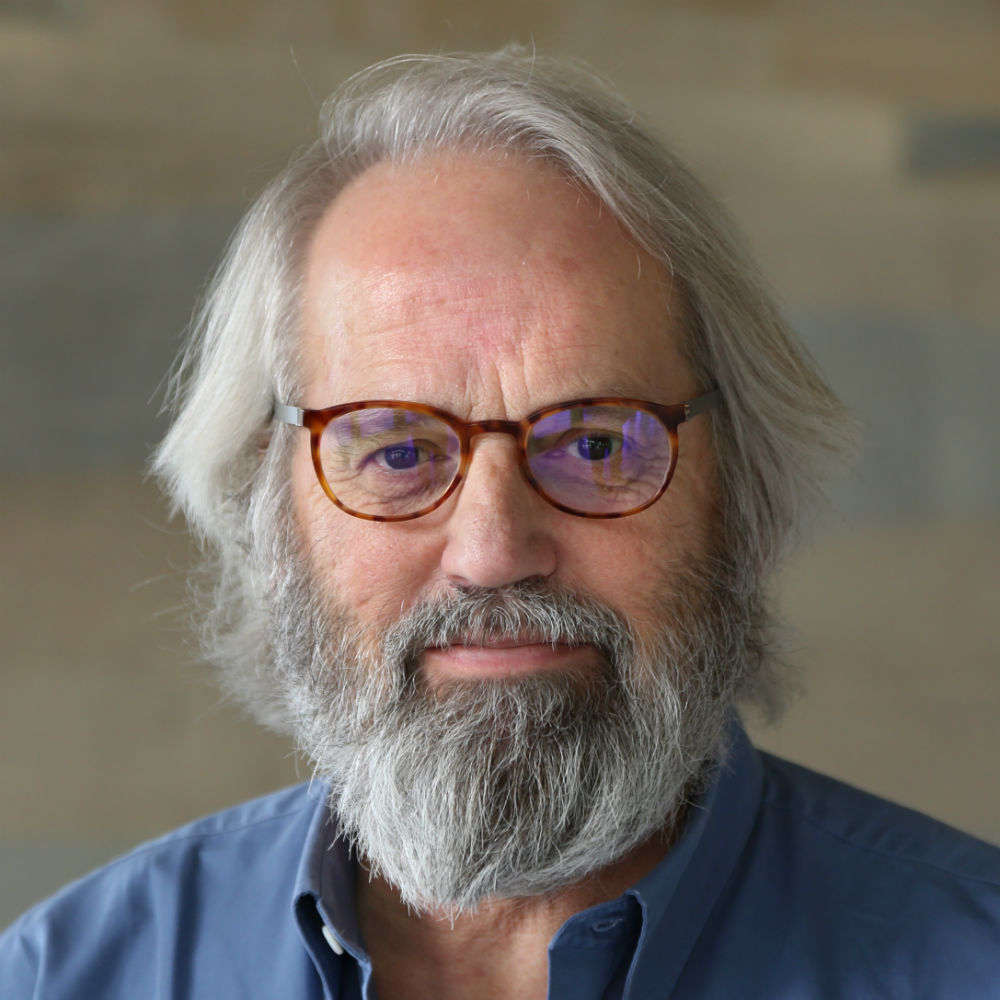 Telephone

+44 (0) 1206 872921

Location

5A.204, Colchester Campus

Academic support hours

By appointment
Profile
Biography
My role in the Department of Psychosocial and Psychoanalytic Studies includes teaching across a number of degree programmes – MA in Jungian Studies, MA in Psychodynamic Counselling, and BA in Psychoanalytic Studies, as well as supporting PhD supervision. Before joining the department in August 2019 I was a member of the Centre for Psychoanalysis, Middlesex University for eleven years. My current research interests include comparative psychoanalysis, apophasis and psychoanalysis, Jung and Deleuze, Jung and Lacan, cultural homelessness, the history of psychotherapy, and psychoanalysis and religion. I would be happy to hear from anyone who thinks that they might be interested in pursuing PhD research under my supervision. I have been a psychotherapist and supervisor in private practice for over 35 years. I am a member of the British Jungian Analytic Association (BJAA), the International Association for Analytical Psychology (IAAP), the British Psychotherapy Foundation (BPF), the British Psychoanalytic Council (BPC) and the British Association for Psychoanalytic and Psychodynamic Supervision (BAPPS). I have been involved in a number of small, creative educational projects, including Pendle Hill, a Centre for Study and Contemplation (Wallingford, PA); Holy Cross Abbey, Cistercian (Berryville, VA); Polycultural Institute (Wash. DC); and Some Friends Community (Bethnal Green, London). In 1988 I was a founding member of the Association of Independent Psychotherapists (AIP). I devised the AIP's training in psychoanalytic psychotherapy and had oversight of the qualification of 42 UKCP-registered psychoanalytic psychotherapists until the AIP closed its doors at the end of 2018. I have lived in Angola, the Democratic Republic of the Congo, the United States and the United Kingdom.
Qualifications
MA Jungian and Post-Jungian Studies University of Essex,

PhD Goldsmiths, University of London,
Appointments
University of Essex
Lecturer in Jungian Studies, Psychosocial and Psychoanalytic Studies, University of Essex (1/8/2019 - present)
Other academic
Senior lecturer, Post-graduate school of medicine, University of Central Lancashire (1/9/2002 - 2004)

Senior lecturer in psychoanalysis, Centre for Psychoanalysis, Department of Psychology, Middlesex University (1/9/2008 - 31/8/2019)
Research and professional activities
Research interests
Apophasis and psychoanalysis
I am interested in ways in which apophatic thinking from late antiquity and the medieval period can enable psychotherapists to think about unknowing in the theory and practice of psychotherapy.
Psychoanalysis and religion
Historical and conceptual study of the relationship between psychoanalysis and religion.
Comparative psychoanalytic theory
Investigating the history of the relationships between diverse psychoanalytic schools. Seeking to establish the conditions for productive dialogue between theortical approaches.
Wilfred Bion
The work of Wilfred Bion.
Delueze and Jung
Using the thought of Deleuze to amplify Jung's thought.
Jung and Lacan
Exploring the dialogue of Jungian and Lacanian theory and practice.
Cultural homelessness
Reflection of the psychological consequences of living in multiple countries/cultures in early life. Third culture kids.
Conferences and presentations
Unknowing in practice
Guild of Pastoral Psychology, London, United Kingdom, 4/10/2018
The practice of unknowing
Jung Forum, British Jungian Analytical Association (BJAA), London, United Kingdom, 21/7/2018
'What were you thinking of? Jung as symptomatologist'
Holism: possibilities and problems, Colchester, United Kingdom, 9/9/2017
Deleuze and Psychoanalysis
The Specter of the Other in Analytical Psychology, International Association for Jungian Studies, Cape Town, South Africa, 29/7/2017
The varieties of ecstasy (ordinary ecstasies of the analytic life)
Ecstatic ancient/archaic thought, and analytical psychology, International Association for Jungian Studies (Regional conference), London, United Kingdom, 15/7/2016
Psychoanalysis and religion
International Society for the Development of Jungian Psychoanalysis, Valencia, Spain, 25/6/2016
Cultural homelessness: a challenge to theory and practice
3rd European Conference on Analytical Psychology: Encounters, Traditions, Developments: Analysis at the Cultural Crossroads, Trieste, Italy, 29/8/2015
Jung and apophatic discourse
Psyche, Spirit and Science: negotiating contemporary social and cultural concerns, 4th Joint Conference of the International Association for Analytical Psychology (IAAP) and the International Association for Jungian Studies (IAJS), New Haven, United States, 11/7/2015
"A life free from care" - the hermit and the analyst
Merton 100: Living the Legacy, International Thomas Merton Society 14th General Meeting, Louisville, United States, 6/6/2015
The ordinary sublime
The Notion of the Sublime in Creativity and Destruction: A Joint Jung/Lacan Conference, Cambridge, United Kingdom, 13/9/2014
Teaching psychoanalysis in the university
Psychotherapy meets Africa, 4th World Congress for Psychotherapy, Durban, South Africa, 27/8/2014
The contemplative dimension of psychoanalysis
Pscyhotherapy meets Africa, 7th World Congress of Psychotherapy, Durban, South Africa, 27/8/2014
Nkisi Nkondi: the trace of transference in the analytic relationship
Psychotherapy meets Africa, 7th World Congress of Psychotherapy, Durban, South Africa, 26/8/2014
Apophasis and psychoanalysis
Mystical Theology and Continental Philosophy, Association for Continental Philosophy of Religion, Liverpool, United Kingdom, 12/7/2014
Shame, unknowing and the between
20th Anniversary Conference: Recent Developments in Psychoanalytic and Jungian Studies and Refugee Care, Centre for Psychoanalytic Studies, Colchester, United Kingdom, 23/11/2013
Freud and Jung: the creation of the psychoanalytic universe
The Fragmented World of Psychoanalysis: Is Dialogue Possible?, The Higher Education Network for Research and Information in Psychoanalysis (THERIP), London, United Kingdom, 27/7/2013
Nkisi nkondi: an image of transference and projective identification in the analytic process
IV International Academic Conference of Analytical Psychology and Jungian Studies, International Association for Jungian Studies (IAJS), Braga, Portugal, 20/7/2012
Flirting with re-enchantment: anima and objet a
The Psyche in Transformation, International Association for Jungian Studies (Regional conference), London, United Kingdom, 15/7/2011
The shame of the psychotherapist
Conversations in the Community, Philadelphia Association, London, United Kingdom, 8/3/2007
Apophatic elements in the theory and practice of analytical psychology
International Association for Jungian Studies, London, United Kingdom, 7/2006
Neoplatonism and analytical psychology
International Association for Jungian Studies, College Station, United States, 7/2005
Teaching and supervision
Current teaching responsibilities
Counselling Contexts (PA215)

Psychodynamic Concepts (PA217)

Current Debates in Psychosocial Studies (PA407)

Key Texts of C G Jung (PA971)

Jung in Contexts: Historical, Philosophical, Cultural (PA972)

Selected Applications of Analytical Psychology (PA974)

Key Concepts in Jungian and Post-Jungian Analytical Psychology: Year 2 (PA973)
Publications
Journal articles (9)
Henderson, D., (2013). Where is love? Contribution to a symposium on Plato's Symposium and psychoanalysis. JCFAR: Journal of the Centre for Freudian Analysis and Research. 23
Henderson, D., (2011). Aspects of negation in Freud and Jung. Psychodynamic Practice. 17 (2), 199-205
Henderson, D., (2010). The coincidence of opposites: C.G. Jung's reception of Nicholas of Cusa. Studies in Spirituality. 20, 101-113
Henderson, D., (2006). Shame as an achievement in analytic training∗. Psychodynamic Practice. 12 (3), 327-332
Henderson, D., (2003). Carl Jung and Thomas Merton - Apophatic and Kataphatic Traditions in the 20th Century. Studies in Spirituality. 13 (0), 269-291
Books (4)
McMillan, C., Main, R. and Henderson, D., (2020). Holism: Possibilities and Problems. Routledge. 978-0-367-42482-4
Henderson, D., (2015). Psychoanalysis Philosophy, Art and Clinic. Cambridge Scholars Publishing. 1443882046. 9781443882040
Henderson, D., (2013). Apophatic Elements in the Theory and Practice of Psychoanalysis. Routledge. 1135098913. 9780203797259
Henderson, D., (2012). Psychoanalysis, Culture and Society. Cambridge Scholars Publishing. 144383811X. 9781443838115
Book chapters (8)
Main, R., McMillan, C. and Henderson, D., (2020). Introduction. In: Holism: Possibilities and Problems. Editors: McMillan, C., Main, R. and Henderson, D., . Routledge. 1- 14. 978-0-367-42482-4
Main, R., McMIllan, C. and Henderson, D., (2020). Introduction. In: Jung, Deleuze, and the Problematic Whole. Editors: Main, R., McMillan, C. and Henderson, D., . Routledge. 1- 231. 9781349284238
Henderson, D., (2018). Apophasis and psychoanalysis. In: Depth Psychology and Mysticism. Editors: Cattoi, T. and Odorisio, D., . Palgrave Macmillan. 3319790951. 9783319790954
Henderson, D., (2017). Staying alive: anima and objet a. In: Re-encountering Jung Analytical Psychology and Contemporary Psychoanalysis. Editors: Brown, R., . Routledge. 183- 194. 1138225347. 9781138225343
Henderson, D., (2003). Colonising the heart: shame and the regulatory project. In: The Future of Psychoanalytic Psychotherapy. Editors: King, L. and Randall, R., . Whurr. 1861563744
Henderson, D., (2002). Self-experience in Thomas Merton and C.G. Jung. In: A Mind Awake in the Dark: papers from the 2000 Oakham Conference of the Thomas Merton Society of Great Britain and Ireland. Editors: Pearson, P., . Three Peaks Press. 1902093062
Henderson, D., (1999). From shaman to therapist. In: Therapy on the couch. Editors: Greenberg, S., . Camden Press. 9780948491542
Henderson, D., (1997). Solitude and solidarity: a philosophy of supervision. In: Supervision Psychoanalytic and Jungain Perspectives. Editors: Clarkson, P., . Whurr. 189763594X. 9781897635940
Other (5)
Henderson, D., (2013).[Review of book] On Freud's "Negation," Mary Kay O'Neil and Salman Akhtar (eds.), 2001, London: Karnac. Psychodynamic Practice. 19(3),Informa UK Limited
Henderson, D., (2010).[Review of journal article] '"Tomorrow belongs to me": an image of the dangerous puer' by Bortz, Mark. Journal of Analytical Psychology. 55(4),Wiley
Henderson, D., (2009).[Review of journal article] The nodal self in the wide wide world - adolescents signing-on by Steinberger, Claire Beth. Journal of Analytical Psychology. 54(4)
Henderson, D., (2006).[Review of book] The therapist at work: personal factors affecting the analytic process, Dimitirs Anastasopoulos and Evangelos Papanicolaou (eds.). Psychodynamic Practice. 12(1),Taylor & Francis (Routledge)
Henderson, D., (1991).[Review of book] Dreams, a portal to the source by Edward C. Whitmont and Sylvia Briton Perera, London: Routledge 1989. Skoob Review
Grants and funding
2016
One World': Logical and ethical implications of holism
Arts And Humanities Research Council
Contact
Academic support hours:
By appointment