People
Dr Anita Hammer
Senior Lecturer
EBS - Organisation Studies and Human Resource Management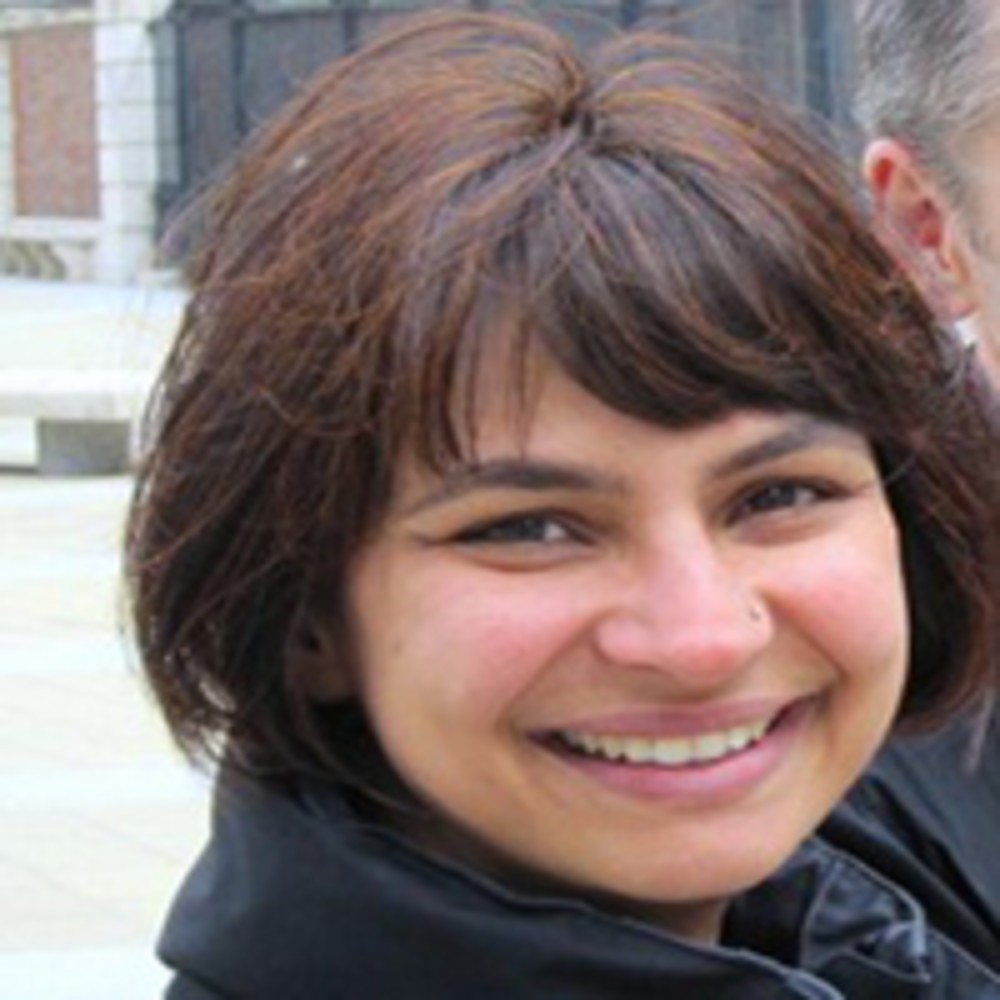 Profile
Biography
I am a sociologist of work and employment, with a background in history and development. My research focuses on the political economy of work and development in the Global South, in particular India and the Middle East. I have recently co-edited a book 'The Political economy of Work in the Global South: Reflections on Labour Process Theory' (Red Globe Press, 2020) that evolved from the International Labour Process Conference, 2018. I draw upon political economy and sociology of work (labour process analysis) to examine informal and precarious work, reproductive work, automation and future of work debates, and workers' organisations. I have co-edited a journal special issue (with Prof Immanuel Ness) on 'Informal and Precarious Work: Insights from the Global South', Journal of Labor and Society (24/1, 2021) which emerged from the International Labour Process Conference, 2019. Currently, I am involved in an ACAS research partnership project (with Dr Maria Hudson) which examines race inequalities and efforts to address them in UK workplaces. My focus on inequalities in the labour market and at the workplace also extends to work and HRM in multinational firms (MNCs) in the UK and the Global South, with a focus on HRM strategy, workplace control and job quality. At policy level, I engage with the 'Decent Work' agenda of the ILO and UN 's Sustainable Development Goals, especially SDG 8. I serve on the Editorial Advisory Board of Work in the Global Economy, and am Associate Editor Work Employment and Society and Journal of Labor and Society. I review for the ESRC as well as journals such as Industrial Relations Journal, International Journal of HRM, Human Resource Management Journal and Organisation. I am the PhD Director of the Organisation Studies and HRM group. I enjoy and have considerable experience of doctoral supervision and external examining, with a number of successful completions. They range from labour process analysis, grassroot activism, expatriates and MNCs to strategy and dynamic capabilities of firms. I welcome candidates interested in examining work, labour, and MNCs. Some grounding in sociology, political economy, labour studies or industrial relations would be helpful.
Qualifications
PhD, Sociology of Work/Management University of London,

MSc, Social Policy and Development London School of Economics and Political Science,

MA, Area Studies (South Asia) School of Oriental and African Studies,

BA (Hons.), History St Stephens, Delhi University,

Postgraduate Certificate in Teaching and Learning in Higher Education University of London,

Senior Fellow Higher Education Academy,
Appointments
Other academic
External examiner, School of Oriental and African Studies, London (1/2016 - present)
Research and professional activities
Current research
Work in the Global South
A long standing project that aims to challenge theories developed in the North for their inability to comprehensively capture Southern realities by theorising from the South. It draws upon empirical research from India and across the South.
Work and HRM in MNCs
This project examines work and employment relations and HRM from a critical angle in multinational firms in India, Saudi Arabia and the UK. It explores themes of trade unions, mobilisation, job quality, skills and processes of informalisation in different regional contexts.
Informal and precarious work in the Global South and challenges of Decent Work
This is a comparative effort by a women's collective working in different regional contexts across the Global South, ranging from Cambodia, India, Nigeria to Argentina. It examines the lack of success of the 'Decent Work' agenda and UN SDG 8.
Teaching and supervision
Current teaching responsibilities
Human Resource Management (BE433)

Ethics and Corporate Social Responsibility (BE467)

Human Resource Management (BE475)

People and Organisations (BE865)

Student Success Tutorial (BE916)

Independent Research Project: Management/Marketing (BE939)
Publications
Journal articles (12)
Adham, A. and Hammer, A., (2021). Understanding Arab capitalisms: Patrimonialism, HRM and work in Saudi Arabia. International Journal of Human Resource Management. Online (21), 1-25
Hammer, A. and Ness, I., (2021). Informal and Precarious Work: Insights from the Global South. Journal of Labor and Society. 24 (1), 1-15
Jana, M. and Hammer, A., (2021). Reproductive Work in the Global South: Lived Experiences and Social Relations of Commercial Surrogacy in India. Work, Employment and Society, 095001702199737-095001702199737
Hammer, A. and Karmakar, S., (2021). Automation, AI and the Future of Work in India. Employee Relations: The International Journal. 43 (6), 1327-1341
Butler, P. and Hammer, A., (2020). HR practice in a fast food MNC: exploring the low discretion, high commitment phenomenon. International Journal of Human Resource Management. Online, 1-26
Butler, P. and Hammer, A., (2020). Pay progression in routinised service sector work: navigating the internal labour market in a fast food multinational company. Industrial Relations Journal. 51 (4), 351-371
Hammer, A., (2019). Comparative capitalism and emerging economies: formal-informal economy interlockages and implications for institutional analysis. Review of International Political Economy. 26 (2), 337-360
Butler, P. and Hammer, A., (2019). 'A Minute's a Life-Time in Fast-Food!': Managerial Job Quality in the Quick Service Restaurant Sector. Work, Employment and Society. 33 (1), 96-111
Hammer, A., (2017). Book review: Matthias Ebenau, Ian Bruff and Christian May (eds), New Directions in Comparative Capitalisms Research: Critical and Global Perspectives. Work, Employment and Society. 31 (2), 385-387
Hammer, A., (2017). Book Review: Labour, State and Society in Rural India: A Class-Relational Approach, by JonathanPattenden. Manchester University Press, Manchester.. British Journal of Industrial Relations. 55 (1), 217-219
Hammer, A., (2016). Book review: Jamie Cross, Dream Zones: Anticipating Capitalism and Development in India. Work, Employment and Society. 30 (3), 555-556
Hammer, A., (2010). Trade unions in a constrained environment: workers' voices from a New Industrial Zone in India. Industrial Relations Journal. 41 (2), 168-184
Books (1)
Hammer, A. and Fishwick, A., (2020). The Political Economy of Work in the Global South: Reflections on Labour Process Theory. Red Globe Press. 1352009765. 9781352009767
Book chapters (4)
Hammer, A. and Adham, A., (2020). Embedding Saudi Capitalism at the Workplace. In: The Political Economy of Work in the Global South: Reflections on Labour Process Theory. Editors: Hammer, A. and Fishwick, A., . Red Globe Press. 175- 195. 9781352009767
Hammer, A. and Karmakar, S., (2020). Work and Employment in the Times of Automation and Artificial Intelligence: The Indian Case. In: The Political Economy of Work in the Global South: Reflections on Labour Process Theory. Editors: Hammer, A. and Fishwick, A., . Red Globe Press. 241- 261. 9781352009767
Hammer, A., (2014). Employment relations in emerging economies: China and India. In: Human Resource Management A Contemporary Approach. Editors: Beardwell, J. and Thompson, A., . Pearson Education. 569- 605. 9781292002729
Hammer, A., (2012). Institutional Analysis and Collective Mobilization in a Comparative Assessment of Two Cooperatives in India. In: Alternative Work Organizations. Editors: Atzeni, M., . Palgrave Macmillan. 157- 178. 978-0230241404
Grants and funding
2021
Addressing Inequalities: The Role of Staff Race Networks
Acas - the Advisory, Conciliation and Arbitration Service
Contact