People
Anthony Clavane
Lecturer
Department of Literature Film and Theatre Studies (LiFTS)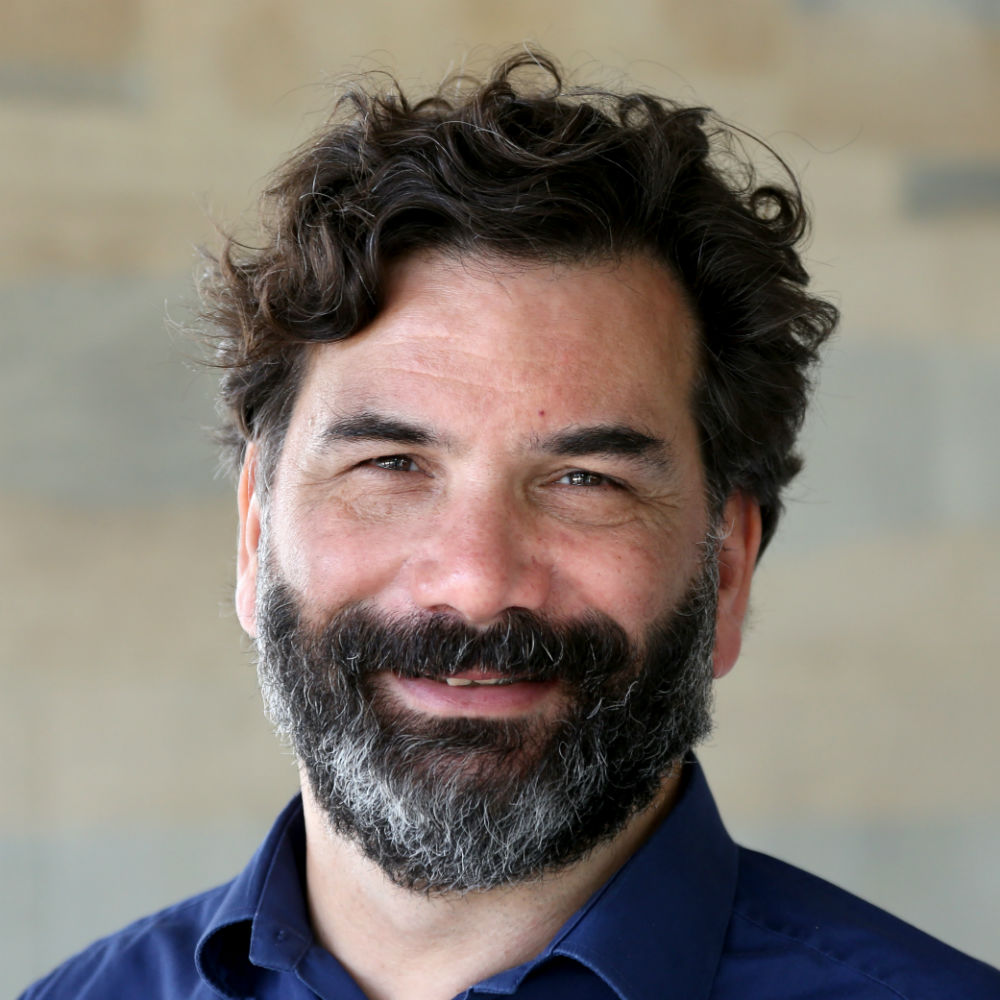 Profile
Biography
Anthony Clavane is Lecturer in Multimedia Journalism and his teaching focuses on feature writing, editing, storytelling across a range of genres - from reportage to scriptwriting - and contemporary history. His research specialisms are in autobiography, storytelling, belonging and identity and the cultural context of sport. He has written three books: Promised Land, which was named both Football Book of the Year and Sports Book of the Year by the National Sporting Club; Does Your Rabbi Know You're Here?, which was shortlisted for Football Book of the Year. and A Yorkshire Tragedy, which was a Guardian book of the year. He has written three plays: Promised Land, Leeds Lads and Playing The Joker. He has spent the past three decades working as a senior journalist on various local and national newspapers. He began as a news reporter and then a feature writer for the East Anglian Daily Times, before progressing to The Independent and then the Mirror. He currently writes for The Observer, The Guardian, The New Statesman, The New European, The Yorkshire Post and other publications. He has won Press Gazette Feature Writer Of The Year and BT Regional Sportswriter Of The Year awards. He has a BA (Hons) in History from Sussex University and a PGCE in History/Politics at the Institute of Education and has taught on many journalist/creative writing courses at the Arvon foundation. Before coming to Essex he taught on a BA (Hons) Sports Journalism at the University of Arts London. He is a visiting research fellow at Leeds Beckett University and an associate at the Pears Institute for the Study of Anti-Semitism, Birkbeck College.
Qualifications
BA (Hons) University of Sussex, (1982)

PGCE Institute of Education, University of London, (1983)
Appointments
University of Essex
Lecturer in Multimedia Journalism, University of Essex (1/7/2019 - present)
Research and professional activities
Research interests
storytelling, narrative and journalism
belonging and identity and the cultural context of sport
autobiography and storytelling
Meet Me At Cantors
A project to collect the oral histories of Jews in post-war Leeds. This involves working with researchers with specific expertise: historical, social and theatrical. The intention is to create a theatre piece incorporating the filmed interviews. The interviewees narratives will be woven into a play involving actors and where possible, some of the interviewees.
Current research
I am currently researching a journal article examining narratives and storytelling in football.
My current research is into storytelling, narrative, film and journalism
articles for various publications such as The Guardian, Observer, New Statesman, Yorkshire Post and The New European.
Conferences and presentations
Stories My Dad Did Not Tell Me
Keynote presentation, JW3 Literary Festival, JW3 Literary Festival, London, United Kingdom, 28/3/2022
The Leeds International Olof Palme Memorial Peace Lecture
Keynote presentation, Keynote presentation, Olof Palme memorial, Leeds, United Kingdom, 16/6/2021
Writing The Game masterclass
Keynote presentation, Arvon Foundation, London, United Kingdom, 4/5/2021
Marching On Together
Invited presentation, Milim Festival, Milim, Leeds, United Kingdom, 15/6/2020
Sports writing and identity
Leeds Lit Festival, Leeds Lit conversation, Leeds, United Kingdom, 8/3/2020
Teaching and supervision
Current teaching responsibilities
Practical Reporting, Interviewing and Production (Single Honours) (LT131)

Practical Reporting, Interviewing and Production (Joint Honours) (LT135)

Feature Writing and Magazine Project for Print and Online (Joint Honours) (LT232)

Feature Writing and Magazine Project for Print and Online (Single honours) (LT241)

Journalism and Storytelling (LT396)
Publications
Books (3)
Clavane, A., (2016). A Yorkshire Tragedy The Rise and Fall of a Sporting Powerhouse. Hachette UK. 1784291048. 9781784291044
Clavane, A., (2012). Does Your Rabbi Know You're Here? The Story of English Football's Forgotten Tribe. Hachette UK. 0857388134. 9780857388131
Clavane, A., (2011). Promised Land A Northern Love Story. Random House. 0224082647. 9780224082648
Other (2)
Clavane, A., Newspaper articles on Brexit and The North
Clavane, A., (2018).Playing The Joker
Contact