People
Zuyuan Zhu
Graduate Laboratory Assistant
School of Computer Science and Electronic Engineering (CSEE)
Postgraduate Research Student
School of Computer Science and Electronic Engineering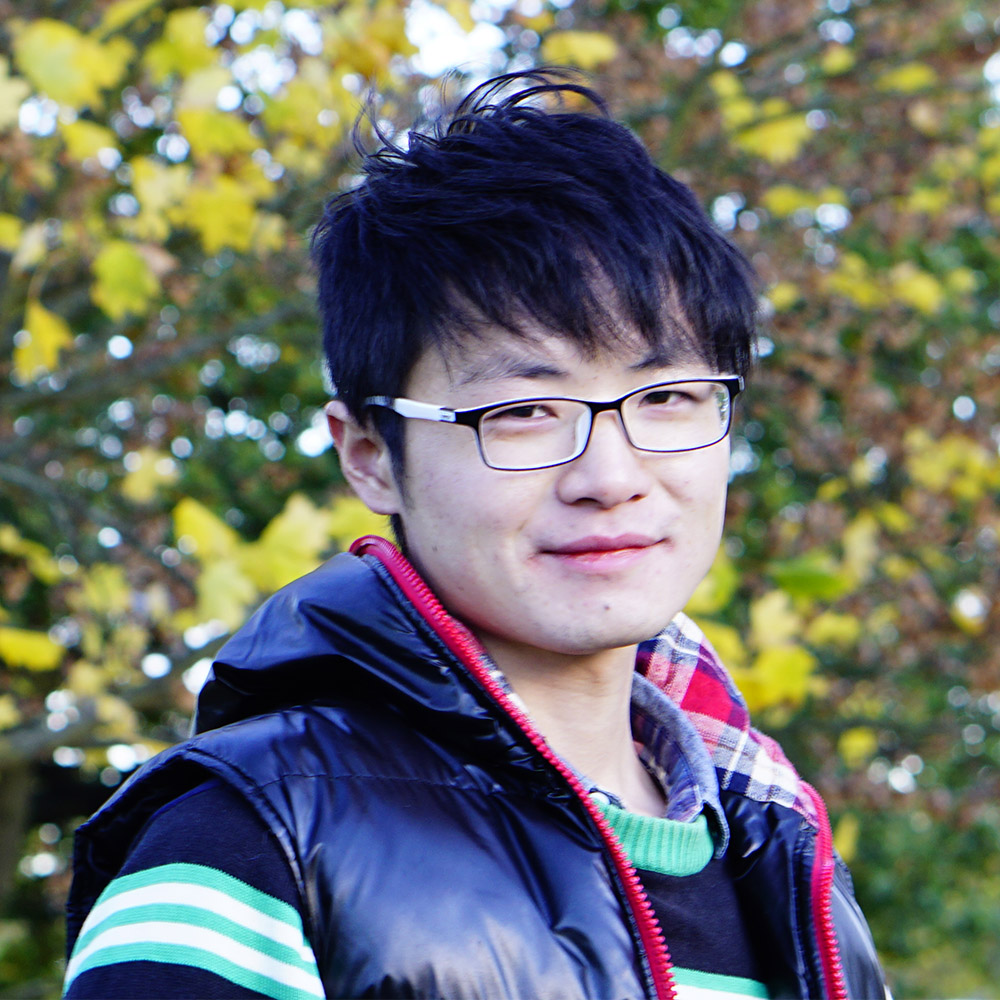 Profile
Biography
I am a PhD research student in Robotics Research Group. [1] Zuyuan Zhu, Huosheng Hu, Robot Learning from Demonstration in Robotic Assembly: A Survey, Robotics, 2018, 7(2), 17. [2] Chao Fei, Zuyuan Zhu, Chih-Min Lin, Huosheng Hu, Longzhi Yang, Changjing Shang, and Changle Zhou. Enhanced Robotic Hand-eye Coordination inspired from Human-like Behavioral Patterns. IEEE Transactions on Cognitive and Developmental Systems (2016). [3] Zuyuan Zhu, Fei Chao, Xin Zhang, Min Jiang, and Changle Zhou. A Developmental Approach to Mobile Robotic Reaching. In International Conference on Intelligent Robotics and Applications, pp. 284-294. Springer International Publishing, 2015. [4] Wu Ruiqi, Changle Zhou, Fei Chao, Zuyuan Zhu, Chih-Min Lin, and Longzhi Yang. A Developmental Learning Approach of Mobile Manipulator via Playing. Frontiers in Neurorobotics 11 (2017): 53. [5] Zhou Dajun, Fei Chao, Zuyuan Zhu, Chih-Min Lin, and Changle Zhou. A novel approach to a mobile robot via multiple human body postures. In Intelligent Control and Automation (WCICA), 2016 12th World Congress on, pp. 1463-1468. IEEE, 2016. [6] Chao Fei, Yan Sun, Zhengshuai Wang, Gang Yao, Zuyuan Zhu, Changle Zhou, Qinggang Meng, and Min Jiang. A reduced classifier ensemble approach to human gesture classification for robotic Chinese handwriting. In Fuzzy Systems (FUZZ-IEEE), 2014 IEEE International Conference on, pp. 1720-1727. IEEE, 2014.
Qualifications
M.Sc. in Computer Technology, Xiamen University, China (2013)

BEng. in Automation, Harbin Engineering University, China (2009)
Research and professional activities
Thesis
Autonomous Skill Learning System for Fine Robotic Assembly
This research aims to develop a novel autonomous skill learning system which allow the robot to conduct assembly tasks. This is a potentially fruitful research endeavour with a strong science base for skill learning, as well as wide real-world applications such as assembly or similar manipulative application. The results of the project will provide better understanding of how to deploy robots in industry and domestic applications.
Supervisor: Huosheng Hu
Research interests
Robotic Assembly
Key words: System.Collections.Generic.List`1[Delete.Websites.UniversityOfEssex.Domain.XmlModels.ResearchInterestKeyword]
Learning from Demonstration
Key words: System.Collections.Generic.List`1[Delete.Websites.UniversityOfEssex.Domain.XmlModels.ResearchInterestKeyword]
Contact