People
Ruth Weir
Lecturer in Sociology and Criminology
Essex Pathways
Postgraduate Research Student
Department of Sociology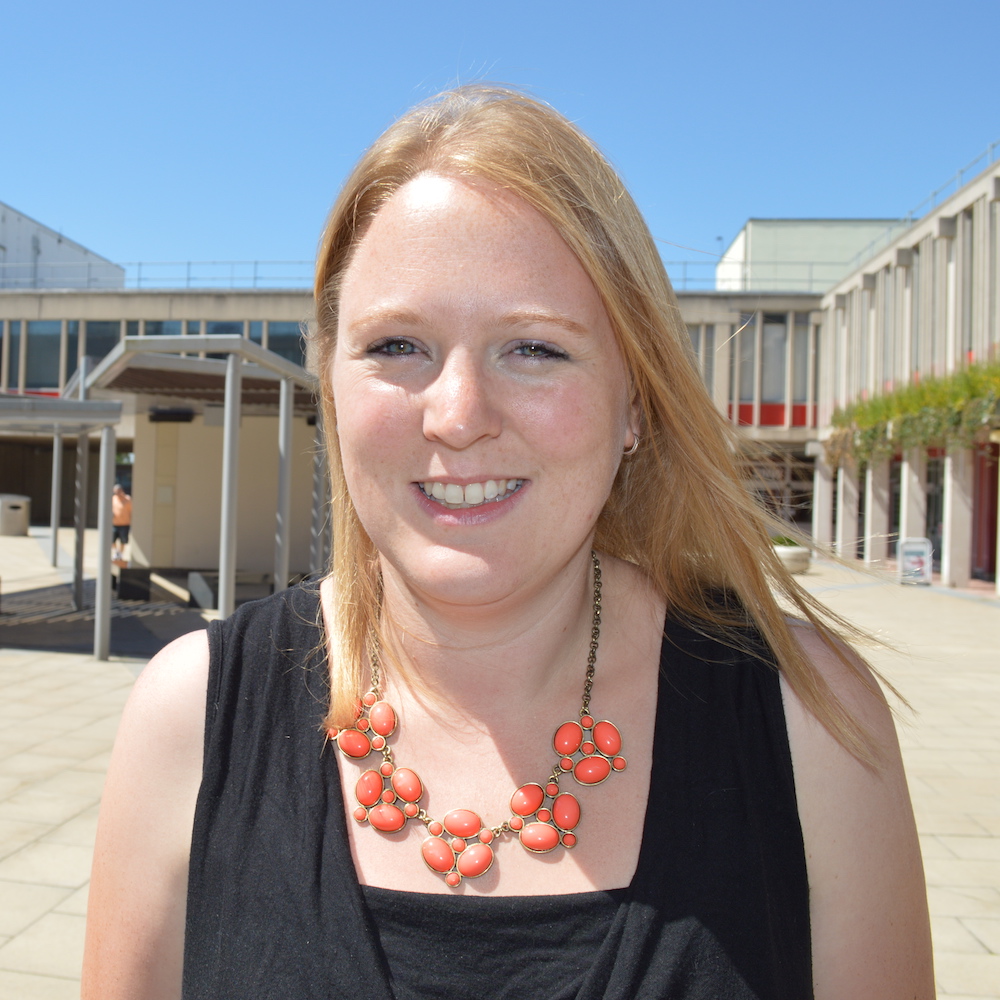 Profile
Biography
I am a lecturer in Sociology and Criminology in the Essex Pathways Department. My research interests are in the mapping and quantitative analysis of crime. My PhD focused on individual, family and neighbourhood level predictors of domestic abuse in Essex. I have also taught Geographical Information Systems (GIS) to undergraduates and postgraduates in the Department of Sociology and I run a university wide Proficio Course. Prior to working at the university I held a number of research and policy positions in local and central government. I have also worked as a consultant and have carried out evaluations for a number of public sector and third sectors organisations.
Qualifications
Geography (BSc) University College London, (2001)

Geographical Information Science (MSc) University College London, (2005)

PhD University of Essex,
Appointments
University of Essex
Lecturer in Sociology and Criminology, Essex Pathways Department, University of Essex (1/7/2019 - present)

Research Fellow, Government, University of Essex (27/8/2018 - 30/6/2019)

GTA, Sociology, University of Essex (1/10/2014 - 1/6/2018)
Research and professional activities
Research interests
Violence Against Women
I use quantitative methods to model the predictors and prevalence of crime.
Key words: Quantitative methods
Geographical Information Systems
I have expertise in applied GIS research, particularly in crime and social science applications. I have also taught GIS to undergraduates, postgraduates, staff and external agencies.
Key words: Spatial statistics
Evaluation
I have conducted a number of evaluations for public sector and third sector organisations.
Key words: Policy evaluation
Conferences and presentations
LGA Annual Fire Conference and Exhibition 2019
Invited presentation, LGA Annual Fire Conference and Exhibition 2019, Harrogate, United Kingdom, 12/3/2019
Teaching and supervision
Current teaching responsibilities
Introduction to Sociology and Criminology (IA158)
Publications
Journal articles (3)
Weir, R., (2019). Using geographically weighted regression to explore neighbourhood level predictors of domestic abuse in the UK. Transactions in GIS
Gill, AK., Cox, P. and Weir, R., (2018). Shaping Priority Services for UK Victims of Honour-based Violence/Abuse, Forced Marriage, and Female Genital Mutilation. Howard Journal of Criminal Justice. 57 (4), 576-595
Weir, RM. and Bangs, M., (2007). The Use of Geographic Information Systems by Crime Analysts in England and Wales. Home Office Research Study. 03/07
Book chapters (1)
Day, AS., Jenner, A. and Weir, RM., (2018). Domestic Abuse: Predicting, Assessing and Responding to Risk in the Criminal Justice System and Beyond.. In: Women and the Criminal Justice System Failing Victims and Offenders?. Editors: Milne, E., Brennan, K., South, N. and Turton, J., . Springer. 3319767747. 9783319767741
Contact