People
Professor Shahzad Uddin
Professor
EBS - Accounting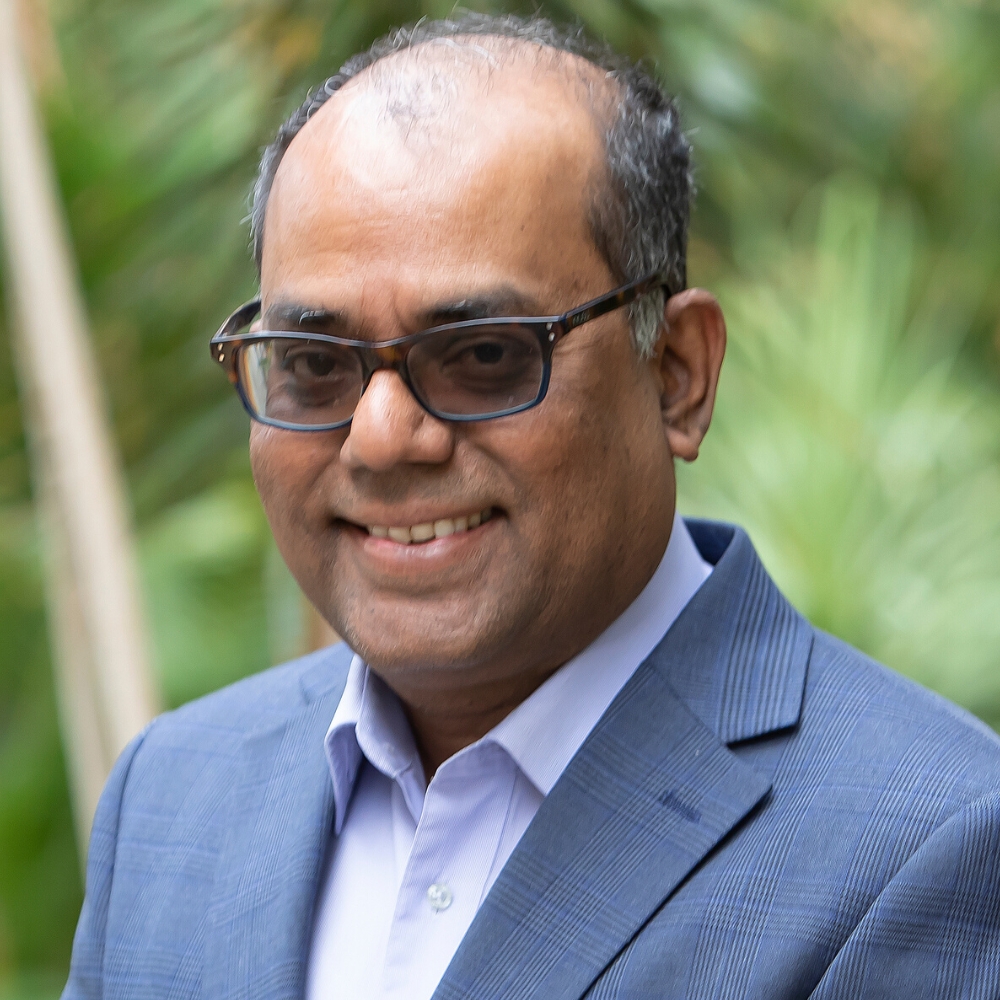 Email

snuddin@essex.ac.uk

Telephone

+44 (0) 1206 874150

Location

EBS.3.47, Colchester Campus

Academic support hours

You can find details of Academic Support hours on the EBS UG and PG information page on Moodle or by calling EBS Student Services on 01206873911
Profile
Biography
Shahzad Uddin is a Professor of Accounting and the Director of Essex Accounting Centre. He is a qualified cost and management accountant. Currently, Shahzad is the co-editor of Journal of Accounting in Emerging Economies (JAEE). Shahzad is the founding chair of the British Accounting Association special interest group Accounting and Finance in Emerging Economies (AFEE). Shahzad began his academic career in the UK in 1998 at Queen's University of Belfast upon finishing his MSc and Ph.D. from University of Manchester. Shahzad has published on management accounting, accounting and development, public management, corporate governance, and CSR. Geographically, his publications draw from varied research sites located in four continents: Asia, Africa, Europe, and North America. Methodologically, his research is in qualitative traditions drawing from sociology, anthropology, development economics and philosophy. He has published in top accounting, development, public administration and philosophy journals such as Accounting, Organisation and Society, Development and Change, International Review of Administrative Science, Journal of Critical Realism.
Qualifications
MSc (Manchester)

PhD (Manchester)

FCMA

FHEA Higher Education Academy,
Research and professional activities
Research interests
Management accounting
Corporate Governance, CSR and Sustainability
Accounting and Economic Development
New Public Management and Governance
Teaching and supervision
Current teaching responsibilities
International Management Accounting (BE154)

Student Success Tutorial (BE916)

Student Success Tutorial (BE917)

Research Methods in Accounting (BE951)

In-Site Workshop Series (BE961)
Previous supervision Md Shoaib Ahmed
Thesis title:
Management Accounting Control and Managerial Bullying; Economic, Social, and Political Dynamics in Bangladesh Rmg Sector.
Degree subject:
Accounting
Degree type:
Doctor of Philosophy
Awarded date:
6/3/2019 Adetunji Monsurudeen Idowu
Thesis title:
Corporate Governance and Firm Financial Performance: The Nigerian Evidence
Degree subject:
Accounting
Degree type:
Doctor of Philosophy
Awarded date:
25/6/2018 Shaila Ahmed
Thesis title:
Towards a Political Economy of Corporate Governance: A Critical Realist Analysis
Degree subject:
Accounting
Degree type:
Doctor of Philosophy
Awarded date:
21/3/2016 Zeeshan Mahmood
Thesis title:
The Emergence of Sustainability Reporting in Pakistan - the Institutional Logic Perspective
Degree subject:
Accounting
Degree type:
Doctor of Philosophy
Awarded date:
13/1/2016 Khandakar Shahadat
Thesis title:
An Ethnographic Study on the Role of Management Accounting in the Labour Control in Two Tea Plantations in Bangladesh: A Post-Structuralist Analysis
Degree subject:
Accounting
Degree type:
Doctor of Philosophy
Awarded date:
1/4/2015 Fidelis Kedju Akanga
Thesis title:
Issues in Accountability Between Microfinance Institutions (Mfis) and Stakeholders in a Multi-Socio-Cultural-Linguistic Context: The Case Study of the Republic of Cameroon
Degree subject:
Accounting
Degree type:
Doctor of Philosophy
Awarded date:
16/12/2014 Sulaiman Bin Tahajuddin
Thesis title:
Management Accounting Change in Malaysian Local Government: A Case Study of Kota Kinabalu City Hall
Degree subject:
Accounting
Degree type:
Doctor of Philosophy
Awarded date:
4/7/2013
Publications
Journal articles (36)
Alawattage, C., Wickramasinghe, D., Tsamenyi, M. and Uddin, S., (2017). DOING CRITICAL MANAGEMENT ACCOUNTING RESEARCH IN EMERGING ECONOMIES. Advances in Scientific and Applied Accounting. 10 (2), 177-188
Tsamenyi, M., Hopper, T. and Uddin, S., (2017). Changing control and accounting in an African gold mine. Journal of Accounting & Organizational Change. 13 (2), 282-308
Uddin, SN., Mori, Y. and Adhikari, P., (2017). Participatory Budgeting and Local Government in a Vertical Society: A Japanese Story. International Review of Administrative Sciences, 002085231772133-002085231772133
van Helden, J. and Uddin, S., (2016). Public sector management accounting in emerging economies: A literature review. Critical Perspectives on Accounting. 41, 34-62
Ashraf, J. and Uddin, S., (2016). New public management, cost savings and regressive effects: A case from a less developed country. Critical Perspectives on Accounting. 41, 18-33
Avina-Vazquez, CR. and Uddin, S., (2016). Social capital, networks and interlocked independent directors: a Mexican case. Journal of Accounting in Emerging Economies. 6 (3), 291-312
Siddiqui, J. and Uddin, S., (2016). Human rights disasters, corporate accountability and the state. Accounting, Auditing & Accountability Journal. 29 (4), 679-704
Ashraf, J. and Uddin, S., (2015). Management Accounting Research and Structuration Theory: A Critical Realist Critique. Journal of Critical Realism. 14 (5), 485-507
Ashraf, J. and Uddin, S., (2015). Military, 'managers' and hegemonies of management accounting controls: A critical realist interpretation. Management Accounting Research. 29, 13-26
Stergiou, K., Ashraf, J. and Uddin, S., (2013). The role of structure and agency in management accounting control change of a family owned firm: A Greek case study. Critical Perspectives on Accounting. 24 (1), 62-73
Junaid Ashraf, M. and Uddin, S., (2013). A Consulting Giant; a Disgruntled Client: A 'Failed' Attempt to Change Management Controls in a Public Sector Organisation. Financial Accountability & Management. 29 (2), 186-205
Uddin, S., Gumb, B. and Kasumba, S., (2011). Trying to operationalise typologies of the spectacle. Accounting, Auditing & Accountability Journal. 24 (3), 288-314
(2010). Journal of Accounting in Emerging Economies. Journal of Applied Accounting Research. 11 (1)
Hopper, T., Tsamenyi, M., Uddin, S. and Wickramasinghe, D., (2009). Management accounting in less developed countries: what is known and needs knowing. Accounting, Auditing & Accountability Journal. 22 (3), 469-514
Uddin, S., (2009). Rationalities, domination and accounting control: A case study from a traditional society. Critical Perspectives on Accounting. 20 (6), 782-794
Tsamenyi, M., Noormansyah, I. and Uddin, S., (2008). Management controls in family-owned businesses (FOBs): A case study of an Indonesian family-owned University. Accounting Forum. 32 (1), 62-74
Uddin, S. and Choudhury, J., (2008). Rationality, traditionalism and the state of corporate governance mechanisms. Accounting, Auditing & Accountability Journal. 21 (7), 1026-1051
Xu, W. and Uddin, S., (2008). Public sector reforms, privatisation and regimes of control in a Chinese enterprise. Accounting Forum. 32 (2), 162-177
Xu, W. and Uddin, S., (2008). Public sector reforms, privatisation and regimes of control in a Chinese enterprise. Accounting Forum. 32 (2), 162-177
Uddin, SN., (2007). The Role of Accounting in Lending Decisions for Small Firms: Evidence from a Less Developed Country
Uddin, SN. and Khan, MHA., (2006). The Role of Accounting in Lending Decisions for Small Firms: Evidence from a Less Developed Country. Reserch in Accounting in Emerging Economies. Vol. 7, 29.-53
Uddin, S. and Tsamenyi, M., (2005). Public sector reforms and the public interest. Accounting, Auditing & Accountability Journal. 18 (5), 648-674
Uddin, S., (2005). Privatization in Bangladesh: The Emergence of 'Family Capitalism'. Development and Change. 36 (1), 157-182
Uddin, SN. and Khan, MHA., (2005). Cronyism in Lending Decisions – Evidence from a Less Developed Country. Journal of International Banking Law and Regulation. Vol.19 (Issue 8), 298-303
Uddin, SN. and Khan, MHA., (2004). Lending Decisions by Financial Institutions for Small Firms. Journal of International Banking Law and Regulation. Vol.19 (Issue 7), 251-257
Uddin, S. and Hopper, T., (2003). ACCOUNTING FOR PRIVATISATION IN BANGLADESH: TESTING WORLD BANK CLAIMS. Critical Perspectives on Accounting. 14 (7), 739-774
Uddin, SN., wickramasinghe, D., Hopper, T. and Tsamenyi, M., (2003). The State They're In: Management Accounting in Developing Countries. Financial Management (June), 14-19
Uddin, S. and Hopper, T., (2001). A Bangladesh soap opera: privatisation, accounting, and regimes of control in a less developed country. Accounting, Organizations and Society. 26 (7-8), 643-672
Uddin, S. and Hopper, T., (2001). A Bangladeshi Soap Opera: Privatisation, Accounting, and Regimes of Control in a Less Developed Country. Accounting, Organizations and Society. 26 (7/8), 643-672
Uddin, SN., (1997). Management Control: A Review of Different Theoretical Underpinnings. Dhaka University Journal of Business Studies. Vol. XVIII (No. 1), 34-48
Uddin, SN., (1996). Privatisation Issues in Developed and Developing Countries. Journal of Business Administration. Vol. 22 (No. 3&4), 75-90
Uddin, SN., (1996). Management Control Research and Development Literature – Possible Interactions and Implications for the Public Sector. Dhaka University Journal of Business Studies. Vol. XVII (No. 1), 121-135
Books (4)
Hopper, T., Wickramasinghe, D., Tsamenyi, M. and Uddin, S., (2012). Handbook of Accounting and Development. Edward Elgar Publishing. 9781848448162
Uddin, S. and Tsamenyi, M., (2010). Research in Accounting in Emerging Economies. Emerald Group Publishing. 0857244515. 9780857244512
Tsamenyi, M., (2009). Accounting in Emerging Economies. Emerald Group Publishing. 1849506256. 9781849506250
Uddin, S., (2008). Corporate Governance in Less Developed and Emerging Economies. Emerald Group Publishing. 1848552521. 9781848552524
Book chapters (9)
Uddin, SN., (2017). Theorising management accounting practices in Less Developed Countries. In: The Routledge Companion to Performance Management and Control. Routledge. 287- 305. 1138913545. 9781138913547
Uddin, SN., (2015). Social Theorisation of Accounting: Challenges to Positive Research. In: The Routledge Companion to Financial Accounting Theory. Editors: Jones, S., . Routledge. 1135107262. 9781135107260
Hopper, T., Tsamenyi, M., Uddin, S. and Wickramasinghe, D., (2012). Management Control after Privatization: Illustrations from Less Developed Countries. In: Handbook of Accounting and Development. Edward Elgar Publishing. 206- 223. 9781848448162
Hopper, T., Tsamenyi, M., Uddin, S. and Wickramasinghe, D., (2012). Introduction: Accounting and Development. Edward Elgar Publishing. 1- 14. 9781848448162
Hopper, T., Tsamenyi, M., Uddin, S. and Wickramasinghe, D., (2012). Management Control and Privatisation. In: Handbook Of Accounting And Development. Editors: Hopper, T., Tsamenyi, M., Uddin, S. and Wickramasinghe, D., . Edward Elgar. 206- 223. 9781848448162
Hopper, T., Tsamenyi, M., Uddin, S. and Wickramasinghe, D., (2012). Accounting and Development. In: Handbook Of Accounting And Development. Editors: Hopper, T., Tsamenyi, M., Uddin, S. and Wickramasinghe, D., . Edward Elgar. 1- 15. 9781848448162
(2011). Review of Management Accounting Research. In: Review of Management Accounting Research. Palgrave Macmillan UK. 415- 449. 9781349321971
Tsamenyi, M. and Uddin, S., (2008). Introduction to corporate governance in less developed and emerging economies. In: Corporate Governance in Less Developed and Emerging Economies. Editors: Tsamenyi, M. and Uddin, S., . Emerald. 1- 11. 9781848552524
Uddin, SN., (1999). Management Control, Ownership and Development. In: Economic Decentralization and Public Management Reform. Editors: Mackintosh, M. and Roy, R., . Edward Elgar Publishing
Thesis dissertation (2)
Uddin, SN., (1997). The Role of Management Control Systems in Privatisation: A Labour Process Analaysis of Bangladeshi Case Study. PhD Thesis
Uddin, SN., (1995). Management Control System and Development: A Literature Review. Master's Thesis
Grants and funding
2016
A Strategy to solve England's litter problem
Campaign to Protect Rural England
Contact
Academic support hours:
You can find details of Academic Support hours on the EBS UG and PG information page on Moodle or by calling EBS Student Services on 01206873911