People
Professor Sasha Roseneil
Executive Dean (Social Sciences) - Professor (R)
Department of Sociology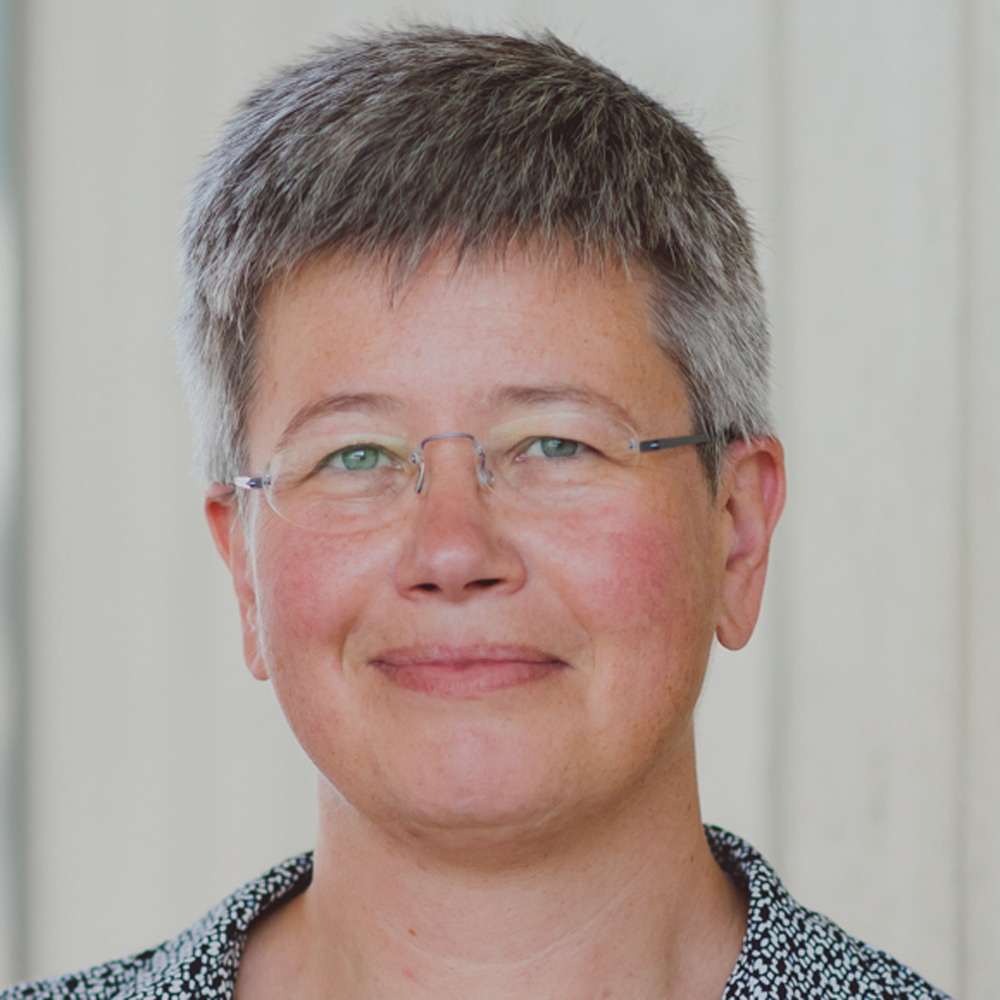 Profile
Biography
Sasha is a sociologist and group analyst. Before coming to Essex, she was Professor of Sociology and Social Theory and Director of the Birkbeck Institute for Social Research at Birkbeck, University of London for nine years. Whilst at Birkbeck, she served as Assistant Dean for Research in the School of Social Sciences, History and Philosophy and Head of the Department for Psychosocial Studies. Prior to her time at Birkbeck, she was Professor of Sociology and Gender Studies, and founding Director of the Centre for Interdisciplinary Gender Studies, at the University of Leeds. From 2005 to 2015 she was also Professor II in Sociology at the Centre for Gender Research, University of Oslo. She is a Fellow of the Academy of Social Sciences, and an elected member of the Council of the Academy. Sasha is a member of the Institute of Group Analysis and a full clinical member of the UKCP College of Psychoanalysis and Jungian Analysis. She is also a founding member of the Association for Psychosocial Studies (APS). She was first Chair of the APS from 2013 to 2016, and is currently Vice Chair (Policy).
Qualifications
BSc(Econ) (Sociology) London School of Economics and Political Science

PhD London School of Economics and Political Science

PG Dip in Group Analytic Psychotherapy Oxford Brookes University/ Institute of Group Analysis
Research and professional activities
Research interests
In my work as a sociologist I am interested in how gender, sexuality, subjectivity and intimate life are changing, and in the role that social movements and collective action play in bringing about social, cultural and political change. I am also concerned with the question of how and why gender, sexuality, subjectivity and intimate life dont change with individual and collective resistance to change, and how we so often unconsciously resist change and sabotage what might be good and fruitful in our lives.
My early research was about the womens and anti-nuclear movements of the 1980s, with a particular focus on the Greenham Common Womens Peace Camp. In recent years I have undertaken a number of projects that have explored the politics and practices of intimacy and personal life in the UK and across Europe (Bulgaria, Norway, Portugal). I have paid particular attention to the experiences of those living outside conventional couples and families single people, people in living-apart-together relationships, lesbians and gay men, and those living in shared housing and I have been interested in the role of friendship and lateral networks of care and support in their lives. Running through this research has also been a concern with the experiences of members of marginalized and racialized groups, first and second generation migrants and diasporic communities.
Through this work I have contributed to debates about care, citizenship and the changing meanings of family, and to understandings of the difference that social movements make in the world. Engaging with sociological theories of individualisation, with feminism, queer theory and psychoanalysis, I have been developing a psychosocioanalytic approach to the complex relational dynamics and psychic and intersubjective experience of contemporary intimate life. I am particularly interested in the role that law, policy and culture play in the normative construction of personal life, in producing intimate citizenship, and in the challenges that social movements and everyday practices of living, loving and desire pose to normative forms of intimacy and sexuality. I have been employing intensive biographical narrative and psychoanalytically informed methods, as well as carrying out large scale survey research, and comparative and cross-national studies that address issues of societal change. Hence my work ranges from microscopic single-person case studies to macro-level analyses of intimate citizenship regimes and their transformation over time.
Current research
a book with colleagues Isabel Crowhurst, Tone Hellesund, Mariya Stoilova and Ana Cristina Santos that will be published by Palgrave in 2017 called The Tenacity of the Couple Norm. This book draws on research that we carried out as part of the EU-funded FEMCIT project (Gendered Citizenship in Multicultural Europe: the impact of contemporary women's movements), in which I led the work-package on intimate citizenship. (ongoing writing project)
a book that derives from a longitudinal psychosocial ethnography carried out over 15 years in three localities in Yorkshire - Barnsley, Hebden Bridge and inner city Leeds - that has been funded by the ESRC and the Leverhulme Trust. (ongoing writing project)
writing from an ESRC funded project, Living Apart Together: a multi-method analysis, focusing now particularly on the findings of the psychosocial strand of research. (ongoing writing project)
I am also making a series of short ethnographic films with film maker Thomas Walker about these three places in Yorkshire that feature in the longitudinal psychosocial research project.
Publications
Journal articles (50)
Roseneil, S., (2017). Book Review Symposium: Ann Oakley, Father and Daughter: Patriarchy, Gender and Social Science by Sasha RoseneilOakleyAnnFather and Daughter: Patriarchy, Gender and Social ScienceBristol: Policy Press, 2014, £13.99 pbk (ISBN: 9781447318101), 256 pp.. Sociology. 51 (2), 483-485
Stoilova, M., Roseneil, S., Carter, J., Duncan, S. and Phillips, M., (2017). Constructions, reconstructions and deconstructions of 'family' amongst people who live apart together (LATs). The British Journal of Sociology. 68 (1), 78-96
Roseneil, S. and Ketokivi, K., (2016). Relational Persons and Relational Processes: Developing the Notion of Relationality for the Sociology of Personal Life. Sociology. 50 (1), 143-159
Roseneil, S., (2016). Working-Apart-Together: reflections on a decade of feminist collaboration 2005-2015. Bulletine. 2016 (1), 20-21
Roseneil, S., (2014). On meeting Linda: An intimate encounter with (not-)belonging in the current conjuncture. Psychoanalysis, Culture & Society. 19 (1), 19-28
Duncan, S., Phillips, M., Carter, J., Roseneil, S. and Stoilova, M., (2014). Practices and perceptions of living apart together. Family Science. 5 (1), 1-10
Stoilova, M., Roseneil, S., Crowhurst, I., Hellesund, T. and Santos, AC., (2014). Living Apart Relationships in Contemporary Europe: Accounts of Togetherness and Apartness. Sociology. 48 (6), 1075-1091
Sümer, S., Halsaa, B. and Roseneil, S., (2014). Gendered Citizenship in a Multidimensional Perspective: The Challenges Facing Norway within the Nordic Model. NORA - Nordic Journal of Feminist and Gender Research. 22 (4), 283-298
Le Feuvre, N. and Roseneil, S., (2014). Entanglements of Economic and Intimate Citizenship: Individualization and Gender (In)Equality in a Changing Europe. Social Politics: International Studies in Gender, State & Society. 21 (4), 529-561
Roseneil, S., (2014). The challenges of establishing psychosocial studies. Journal of Psycho-Social Studies. 8 (1)
Roseneil, S., (2014). Heimsuchung im zeitalter der individualisierung: subjektivität, relationalität und die spuren des lebens der anderen. Freie Assoziation : Zeitschrift fu?r das Unbewusste in Organisation und Kultur. 17 (3), 45-66
Roseneil, S., Crowhurst, I., Santos, AC. and Stoilova, M., (2013). Reproduction and citizenship/reproducing citizens: Editorial introduction. Citizenship Studies. 17 (8), 901-911
Crowhurst, I., Roseneil, S., Hellesund, T., Santos, AC. and Stoilova, M., (2013). Close encounters: Researching intimate lives in Europe. International Journal of Social Research Methodology. 16 (6), 525-533
Roseneil, S., Crowhurst, I., Hellesund, T., Santos, AC. and Stoilova, M., (2013). Changing landscapes of heteronormativity: The regulation and normalization of same-sex sexualities in europe. Social Politics. 20 (2), 165-199
Roseneil, S., (2013). Beyond 'the Relationship between the Individual and Society': Broadening and Deepening Relational Thinking in Group Analysis. Group Analysis. 46 (2), 196-210
Duncan, S., Carter, J., Phillips, M., Roseneil, S. and Stoilova, M., (2013). Why do people live apart together?. Families, Relationships and Societies. 2 (3), 323-338
Duncan, S., Carter, J., Phillips, M., Roseneil, S. and Stoilova, M., (2012). Legal rights for people who 'Live Apart Together'?. Journal of Social Welfare and Family Law. 34 (4), 443-458
Roseneil, S., (2012). Using biographical narrative and life story methods to research women's movements: FEMCIT. Women's Studies International Forum. 35 (3), 129-131
Jolly, M. and Roseneil, S., (2012). Researching women's movements: An introduction to FEMCIT and Sisterhood and After. Women's Studies International Forum. 35 (3), 125-128
Roseneil, S., (2011). Foregrounding friendship. Feminist pasts, feminist futures. Nouvelles Questions Feministes. 30 (2), 56-75
Roseneil, S., (2011). Criticality, Not Paranoia: A Generative Register for Feminist Social Research. NORA - Nordic Journal of Feminist and Gender Research. 19 (2), 124-131
Roseneil, S. and Armengaud, F., (2011). Mettre l'amitié au premier plan : passés et futurs féministes. Nouvelles Questions Féministes. 30 (2), 56-56
Roseneil, S., (2010). Intimate Citizenship: A Pragmatic, Yet Radical, Proposal for a Politics of Personal Life. European Journal of Women's Studies. 17 (1), 77-82
Roseneil, S., (2009). HAUNTING IN AN AGE OF INDIVIDUALIZATION. European Societies. 11 (3), 411-430
Marshall, Y., Roseneil, S. and Armstrong, K., (2009). Situating the Greenham Archaeology: An Autoethnography of a Feminist Project. Public Archaeology. 8 (2-3), 225-245
Roseneil, S., (2007). Queer Individualization: The Transformation of Personal Life in the Early 21st Century. NORA - Nordic Journal of Feminist and Gender Research. 15 (2-3), 84-99
Roseneil, S., (2006). The Ambivalences of Angel's 'Arrangement': A Psychosocial Lens on the Contemporary Condition of Personal Life. The Sociological Review. 54 (4), 847-869
Roseneil, S., (2006). On Not Living with a Partner: Unpicking Coupledom and Cohabitation. Sociological Research Online. 11 (3)
Griffin, G., (2006). Editorial statement. Feminist Theory. 7 (1), 5-5
Roseneil, S., (2006). Viver e amar para lá da heteronorma: Uma análise queer das relações pessoais no século XXI. Revista Crítica de Ciências Sociais (76), 33-51
Roseneil, S. and Budgeon, S., (2005). Kulturen von Intimität und Fürsorge jenseits der Familie - Persönliches Leben und gesellschaftlicher Wandel zu Beginn des 21. Jahrhunderts. Feministische Studien. 23 (2)
Williams, F., (2004). Public Values of Parenting and Partnering: Voluntary Organizations and Welfare Politics in New Labour's Britain. Social Politics: International Studies in Gender, State & Society. 11 (2), 181-216
Roseneil, S. and Budgeon, S., (2004). Cultures of Intimacy and Care beyond 'the Family': Personal Life and Social Change in the Early 21st Century. Current Sociology. 52 (2), 135-159
Budgeon, S. and Roseneil, S., (2004). Editors' Introduction: Beyond the Conventional Family. Current Sociology. 52 (2), 127-134
Roseneil, S., (2004). Why we should Care about Friends: An Argument for Queering the Care Imaginary in Social Policy. Social Policy and Society. 3 (4), 409-419
Roseneil, S. and Williams, F., (2004). Special issue: New contexts for collective action: The politics of parenting, partnering, and participation - Introduction. SOCIAL POLITICS. 11 (2), 147-153
Noakes, JA., Hamel, P., Lustiger-Thaler, H., Pieterse, JN. and Roseneil, S., (2003). Globalization and Social Movements. Contemporary Sociology. 32 (1), 83-83
Roseneil, S. and Hogan, L., (2003). Ethical Relations - Agency, Autonomy, Care. Feminist Theory. 4 (2), 115-117
Roseneil, S., (2001). Speaking of Sexuality and Subcultures: A Conversation with Judith Halberstam. International Feminist Journal of Politics. 3 (3), 423-434
Hogan, L. and Roseneil, S., (2001). Editorial: Gendering ethics/the ethics of gender. Feminist Theory. 2 (2), 147-149
Griffin, G., Hennessy, R., Jackson, S. and Roseneil, S., (2001). Editorial. Feminist Theory. 2 (1), 5-6
Griffin, G., Hennessy, R., Jackson, S. and Roseneil, S., (2000). Editorial. Feminist Theory. 1 (1), 5-9
Roseneil, S., (2000). Queer Frameworks and Queer Tendencies: Towards an Understanding of Postmodern Transformations of Sexuality. Sociological Research Online. 5 (3), 1-13
Agrawal, VD., (2000). Editorial. JOURNAL OF ELECTRONIC TESTING-THEORY AND APPLICATIONS. 16 (1-2), 5-5
Roseneil, S., (1999). Postmodern Feminist Politics. European Journal of Women's Studies. 6 (2), 161-182
Ryan, B. and Roseneil, S., (1996). Disarming Patriarchy: Feminism and Political Action at Greenham.. Contemporary Sociology. 25 (5), 635-635
Roseneil, S., (1995). The Coming of Age of Feminist Sociology: Some Issues of Practice and Theory for the Next Twenty Years. The British Journal of Sociology. 46 (2), 191-191
Waterhouse, R., (1995). Stirring It: Challenges for Feminism. Edited by Gabriele Griffin, Marianne Hester, Shirin Rai & Sasha Roseneil. Pp. 231. (Taylor & Francis, London, 1994.) £12.95.. Journal of Biosocial Science. 27 (03)
Mann, K. and Roseneil, S., (1994). 'Some Mothers Do 'Ave 'Em': Backlash and the gender politics of the underclass debate. Journal of Gender Studies. 3 (3), 317-331
ROSENEIL, S., (1994). RESEARCHING WOMENS LIVES FROM A FEMINIST PERSPECTIVE - MAYNARD,M, PURVIS,J. SOCIOLOGICAL REVIEW. 42 (4), 809-811
Books (2)
Roseneil, S., Crowhurst, I., Santos, AC. and Stoilova, M., (2015). Reproducing Citizens: family, state and civil society. Routledge. 978-1-13-894229-5
Roseneil, S., (2012). Doing feminist social research after the cultural turn: Research with practical intention. 9780230360839
Book chapters (12)
Roseneil, S. and Twamle, K., (2015). Pushing at the boundaries of the discipline: Politics, personal life and the psychosocial. In: Sociologists' Tales: Contemporary Narratives on Sociological Thought and Practice. 55- 69. 9781447318699
Roseneil, S., (2014). Geleneksel Aile Disinda Mahrem Yurttaslik: Siyaset, Politikalar ve Gündelik Yasam. In: Geleneksel Aile Dışında Mahrem Yurttaşlık: Siyaset, Politikalar ve Gündelik Yaşam. Editors: Boztekin, N., . Heinrich Boell Stiftung. 171- 182. 9786058716995
Roseneil, S., (2013). Transgressions and transformations: Experience, consciousness and identity at Greenham. In: Practising Feminism: Identity, Difference, Power. 86- 108. 9780203427668
Roseneil, S., (2013). The global common: The global, local and personal dynamics of the women's peace movement in the 1980s. In: The Limits of Globalization: Cases and Arguments. 55- 72. 9780203426227
Roseneil, S. and Stoilova, M., (2012). Heteronormativity, intimate citizenship and the regulation of same-sex sexualities in Bulgaria. In: De-Centring Western Sexualities: Central and Eastern European Perspectives. 167- 190. 9781409402435
Roseneil, S., Crowhurst, I., Hellesund, T., Santos, AC. and Stoilova, M., (2012). Remaking intimate citizenship in multicultural Europe: experiences outside the conventional family. In: Remaking citizenship in multicultural Europe: women's movements, gender and diversity. Editors: Roseneil, S., Halsaa, B. and Sumer, S., . Palgrave. 978-1-137-27215-7
Roseneil, S., Crowhurst, I., Hellesund, T., Santos, AC. and Stoilova, M., (2011). Intimate citizenship and gendered well-being: The claims and interventions of women's movements in Europe. In: Transforming Gendered Well-Being in Europe: The Impact of Social Movements. Editors: Woodward, A., Bonvin, J. and Renom, M., . Ashgate. 187- 205. 9781409402831
Roseneil, S. and Stoilova, M., (2011). Heteronormativity, intimate citizenship and the regulation of same-sex sexualities in Bulgaria. In: De-Centring Western Sexualities: Central and Eastern European Perspectives. 167- 190. 9781409402428
Roseneil, S., (2009). Intimate counter-normativities: A queer analysis of personal life in the early twenty-first century. In: The Ashgate Research Companion to Queer Theory. 397- 411. 9780754671350
Roseneil, S., (2007). Sutured selves, queer connections: Personal lives at the cutting edge of individualization. In: Contested Individualization: Debates About Contemporary Personhood. 117- 134. 9780230609259
Roseneil, S., (2006). Foregrounding friendship: Feminist Pasts, Feminist Futures. In: Handbook of Gender and Women's Studies. 322- 341. 9781848608023
Roseneil, S., (2005). Living and loving beyond the boundaries of the heteronorm: Personal relationships in the 21st century. In: Families in Society: Boundaries and Relationships. 241- 258. 9781847421371