People
Professor Kelum Jayasinghe
Professor
EBS - Accounting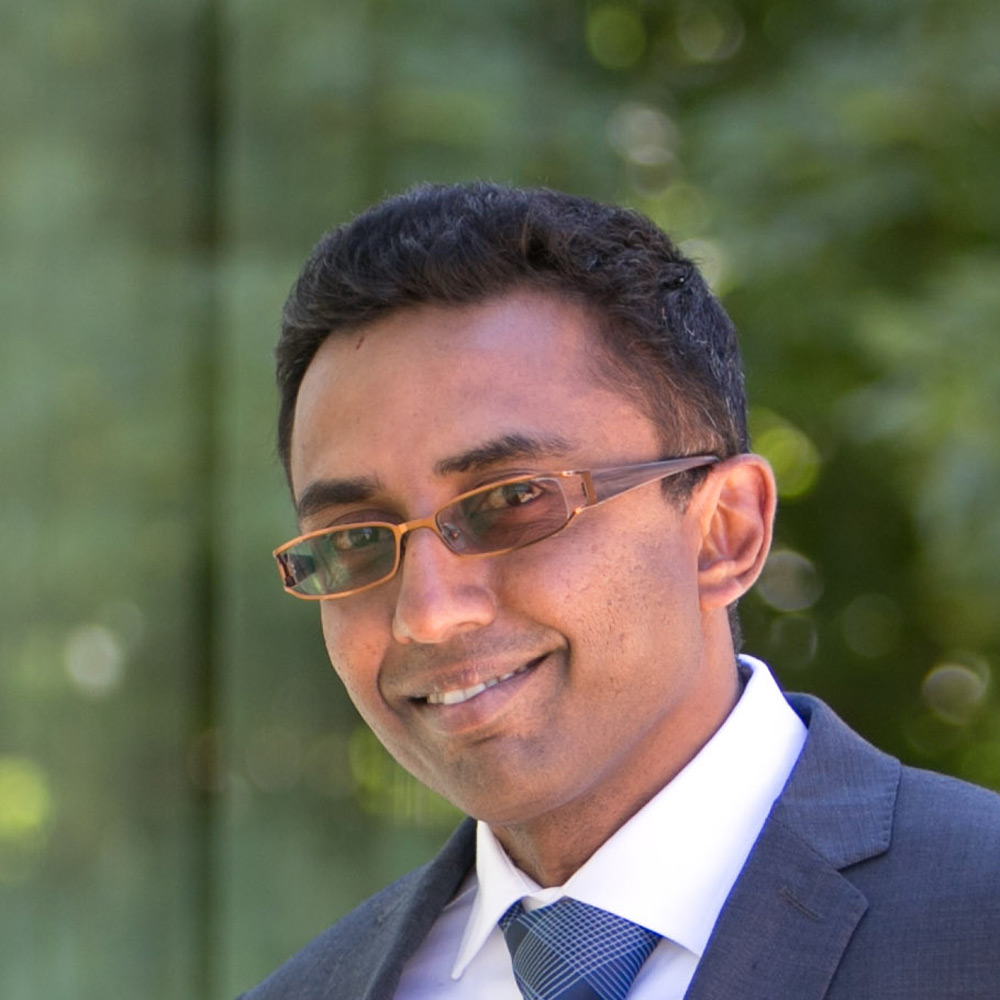 Email

knjay@essex.ac.uk

Telephone

+44 (0) 1206 874281

Location

EBS.3.29, Colchester Campus

Academic support hours

Wednesdays 11.00 - 12.00 Fridays 10.00 – 12.00
Profile
Biography
Kelum Jayasinghe is a Chair in Accounting and the Director of Employability Development at Essex Business School; and Director of Centre for Environment and Society (CES), University of Essex. He joined the Essex Business School, University of Essex in September 2008 having previously held positions at the University of Wales (Aberystwyth); University of Bradford (UK); and University of Colombo (Sri Lanka). Kelum's teaching interests include Management Accounting; Financial Decision Making; and Research Methodology. His academic career is complemented by three years industrial experience in professional accounting and five years experience in providing consultancy services to private and public sector agencies in Sri Lanka. He has worked as an expert panel member of the working group established for the development of UN's Sendai Framework Words into Action implementation guides for accountability and governance, UNSIDR, 2016-2021. Kelum is globally known as a critical researcher in accounting and development policy. His international visibility is evidenced in his extensive profile of publications in reputed journals, including Accounting, Auditing and Accountability Journal (AAAJ); Critical Perspectives on Accounting (CPA); Accounting Forum; Qualitative Research in Accounting and Management (QRAM); Journal of Public Budgeting, Accounting and Finance Management (JPBAFM); International Journal of Entrepreneurial Behaviour and Research (IJEBR); Journal of Accounting in Emerging Economies (JAEE); Research in Accounting in Emerging Economies (RAEE); and International Journal of Critical Accounting (IJCA). Currently, he serves on the editorial boards of JPBAFM, JAEE and AAFJ. He is also a special issue editor for four of these journals; RAEE, JAEE, AAFJ and JBAFM. He has contributed to several edited books on accounting and development policy; and presented at many international conferences and workshops. He has obtained research grants from ADB (2002-2006); JCDR - University of Massey (2016); World Bank - PEFA (2 grants) [2019 and 2020]; and GCRF (2020) on accounting and development policy; participatory budgeting; and public financial management and climate change respectively. Kelum has produced (as main supervisor) 8 PhDs at University of Essex and examined over 15 PhDs in the UK, Malaysia and Sri Lanka.Currently, he supervises 3 PhD students at University of Essex. He has held visiting appointments at University of South-Eastern Norway; University of Glasgow; University of Southampton; and University of Cardiff; and research collaborations with University of Gadjah Mada (UGM) and University of Mercu Bauna (UMB) in Indonesia; Massey University in New Zealand; and several Sri Lankan universities. He is an active member of the BAFA - Special Interest Group on Accounting and Finance in Emerging Economies (AFEE); African Accounting and Finance Association (AAFA); and Comparative Asia Africa Governmental Accounting (CAAGA) Group.
Qualifications
PhD in accounting and development policy University of Bradford,

MBA University of Colombo,

PGDip (Research Methods) University of Bradford,

BCom University of Colombo,

PGCTHE Aberystwyth University,
Research and professional activities
Current research
Ensuring Accountability in Disaster Management
He is investing his time for an impact case study titled: Accountability and Governance Issues in Post-disaster Management. The case is built around the Collaborative accountability practices in disaster management and recovery. He is currently performing as an expert panel member of the working group established for the development of UNs Sendai Framework Words into Action implementation guides for accountability and governance, UNSIDR, 2016-2021 (five year programme). He has already submitted a case study to its Words into Action guides 2017 targeting the central governments and contributed as a collaborator for the accountability guide document.
Accountability of Collaborative Governance in Emergency Management Response: the lessons from Christchurch Earthquake Recovery
The study focuses on the lessons learned from Christchurch Earthquake Recovery, with C. Kenney, R. Prasanna, and Jerry Velasquez (UNISDR).
Balancing communitarian governance and social entrepreneurship: the case study of social enterprises in UK
The study focuses on the communitarian governance strategies within social enterprises in UK - with Misagh Tasavori, Pawan Adhikari and Rebecca Warren.
Public Financial Management - at local government level in Benin.
This is sponsored by the World Bank.
Development of Local Resilience Strategies with Disaster Management Centre (DMC), Sri Lanka
Sponsored by Global Challenges Research Fund (GCRF)
Climate change and public financial management in India, Sri Lanka and Nepal
Carbon Credit as Risk Mitigation of Deforestation: An empirical Study in Indonesia
Recent climate change has increasingly had a negative impact on human life in all countries of the world. Therefore, efforts to prevent environmental damage are the responsibility of all stakeholders in the world. Currently in the world is also experiencing climate change so that there is global warming, therefore the whole world currently has a program and activity called the Sustainable Development Goal (SDG's). The issue of sustainability is now a common issue for the world community because sustainability is how all stakeholders carry out their business activities for the long term by balancing economic interests, social interests, and environmental interests . Therefore, the issue of sustainability is the focus of attention for world leaders to make improvements and prevention of environmental damage as a source of climate change. Furthermore, forests are a counterweight to clean air. That is because, forests are one of the ecosystems in the biosphere with relatively dominant plant composition. Automatically with a composition like this the forest becomes one of the most dominant ecosystems in consuming CO2 (carbon dioxide). Thus, the forest has an important contribution as a CO2 absorber. Indonesia as a tropical country in the world and has the largest number of islands in the world is become a global concern because, Indonesia has the ninth largest forest land in the world and ranks third for the area of tropical forests in the world after Brazil and Zaire. Furthermore, Indonesia is a country that contributes to carbon emissions, and is also ranked as the 10th largest in the world. The aim of this study is to investigate the carbon credit risk mitigation of deforestation in Indonesia. With Prof. Dr. Wiwik Utami and Lucky Nugroho University of Mercu Buana (UMB), Indonesia
Conferences and presentations
Participatory Budgeting and the '(Bio)Politics of the Governed': Evidence from Francophone Sub-Saharan Africa.
International Research Society for Public Management (IRSPM) Conference 2021, Virtual, 21/4/2021
Teaching and supervision
Current teaching responsibilities
Financial Decision Making (BE162)

Successful Futures (BE910)

The Current Issues in Social Science (SC340)
Previous supervision Md Shoaib Ahmed
Thesis title:
Management Accounting Control and Managerial Bullying; Economic, Social, and Political Dynamics in Bangladesh Rmg Sector.
Degree subject:
Accounting
Degree type:
Doctor of Philosophy
Awarded date:
6/3/2019 Claudia Barrios Alvarez
Thesis title:
The Role of Management Accounting Practices in Shaping Efficiency in a Colombian Utility Conglomerate
Degree subject:
Accounting
Degree type:
Doctor of Philosophy
Awarded date:
30/7/2018 Ahmad Abras
Thesis title:
Competing Institutional Logics in Islamic Financial Reporting Standardisation: A Comparative Study
Degree subject:
Accounting
Degree type:
Doctor of Philosophy
Awarded date:
26/6/2018 Shaila Ahmed
Thesis title:
Towards a Political Economy of Corporate Governance: A Critical Realist Analysis
Degree subject:
Accounting
Degree type:
Doctor of Philosophy
Awarded date:
21/3/2016 Zeeshan Mahmood
Thesis title:
The Emergence of Sustainability Reporting in Pakistan - the Institutional Logic Perspective
Degree subject:
Accounting
Degree type:
Doctor of Philosophy
Awarded date:
13/1/2016 Jacob Agyemang
Thesis title:
An Examination of the Impact of Macs on 'Value Creation' in Ghana: A Case Study of a Timber Production Company
Degree subject:
Accounting
Degree type:
Doctor of Philosophy
Awarded date:
5/5/2015 Fidelis Kedju Akanga
Thesis title:
Issues in Accountability Between Microfinance Institutions (Mfis) and Stakeholders in a Multi-Socio-Cultural-Linguistic Context: The Case Study of the Republic of Cameroon
Degree subject:
Accounting
Degree type:
Doctor of Philosophy
Awarded date:
16/12/2014 Mohamed Zaki Amin Yassin
Thesis title:
Exploring Management Accounting Change in Egypt Informed By the Adoption of Environmental Management Accounting (Ema) in Industrial Companies
Degree subject:
Accounting
Degree type:
Doctor of Philosophy
Awarded date:
3/5/2013
Publications
Grants and funding
2020
Ensuring Collaborative Accountability and Governance in Disaster Management in Sri Lanka
University of Essex (GCRF)
Fostering Health Service Delivery via Public Financial Management: The Case of Participatory Budgeting in Benin�s Local Governments
The World Bank (World Bank Group)
Integrating Climate Change within Public Investment Policies: A Cross Country Assessment in South Asia (India, Sri Lanka and Nepal)
The World Bank (World Bank Group)
Contact
Academic support hours:
Wednesdays 11.00 - 12.00 Fridays 10.00 – 12.00