People
Dr Mark Frost
Senior Lecturer
Department of History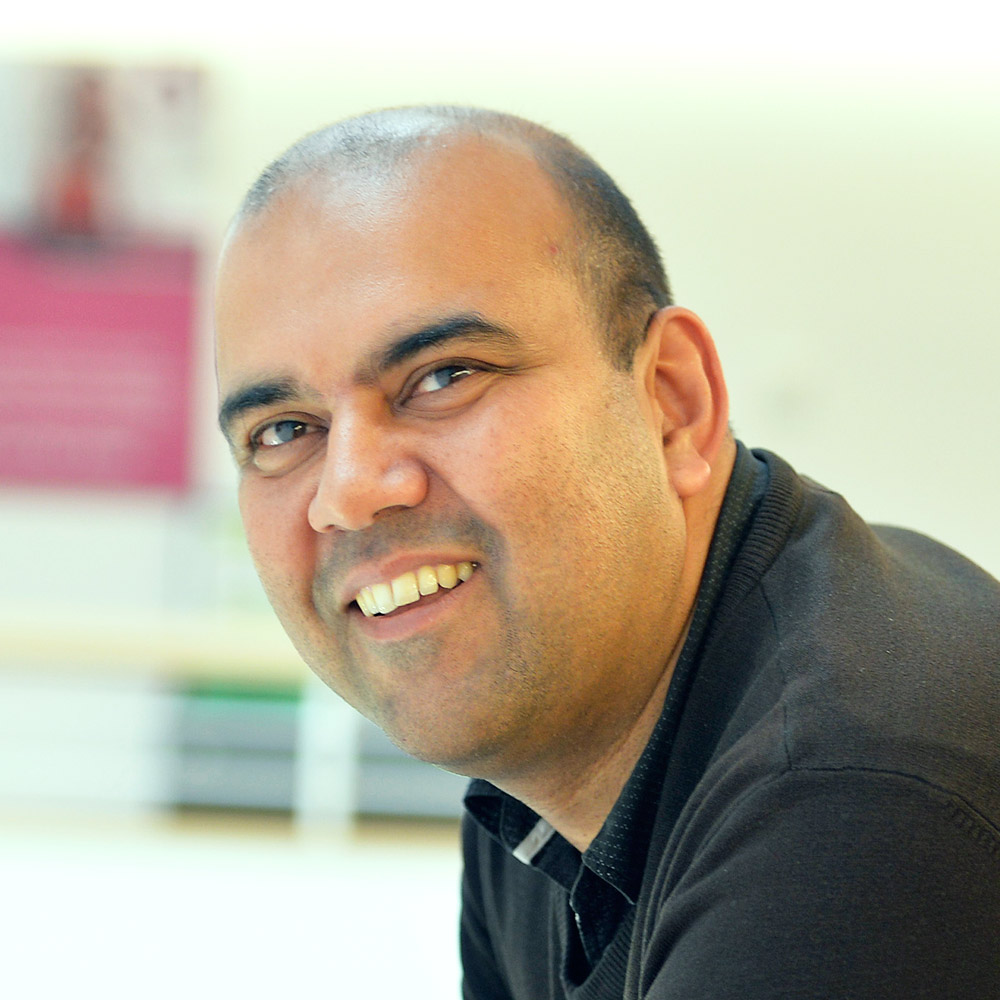 Email

mrfrost@essex.ac.uk

Telephone

+44 (0) 1206 872312

Location

5NW.8.11, Colchester Campus

Academic support hours

By appointment
Profile
Biography
My mother is from south India and my father from east London, and I grew up in Australia. That cultural mix got me interested in my dual heritage which inevitably led to my interest in History. Perhaps unsurprisingly, my continued scholarly interest has been in the Asian-European encounter and in the colonial past. I also had exceptional History teachers. Up until my last year of school, I was set on studying English Literature at university. But my History teacher, the highly-respected Charles Malyon, persuaded me otherwise. After I completed my doctorate in the U.K., I lived for seven years in Singapore where I was a Postdoctoral Research Fellow at the Asia Research Institute and then Content Designer, Senior Scriptwriter and Senior Historical Consultant for the 2006 award-winning revamp of the National Museum of Singapore's History Gallery. After running my own exhibition and multimedia design company, I returned to full-time academia in 2009, taking a job as Research Assistant Professor at the University of Hong Kong. I joined the Department of History at the University of Essex in 2011. I still retain a keen interest in the way history is presented in diverse public contexts and I am involved in various literary, documentary television and exhibition projects. Recently, I wrote the documentary film I Remember the Fall of Singapore (2017, dir. Michel Cayla) and the three-part documentary drama television series Love in a Time of Change (2018, dir. Michel Cayla).
Qualifications
MPhil (Cantab.) University of Cambridge,

PhD (Cantab.) University of Cambridge,

BA with First Class Honours (Oxon.) University of Oxford,
Research and professional activities
Research interests
The British Empire in Asia
Print, politics and religion in the Indian Ocean world
War and memory in Asia
WARMAP - the War memoryscapes in Asia Partnership: Memories of Asia's 20th century wars of imperialism and liberation continue to shape national identities in the region. However, the way regional and global economic integration are impacting on the production of contemporary war memories remains poorly understood. This interdisciplinary research network explores Asia's conflict heritage in a globalized world, focusing on the powerful transnational flows which are challenging, subverting and transforming official discourses of war remembrance. What does the border-crossing movement of tourists, remebrance practices, capital and information, and the rise of non-state heritage players, mean for post-conflict reconciliation in a region still clearly haunted by its past? Funded by the Leverhulme Foundation, and based at the University of Essex, WARMAP brings together scholars from the universities of Konstanz, Wageningen, Kyushu, Deakin, the National University of Singapore and Academia Sinica, as well as heritage practitioners from Europe, Australia and Asia.
Public history
Teaching and supervision
Previous supervision Jiarong Lu
Thesis title:
Leisure and Modernity in Late 19th Century Shanghai
Degree subject:
History
Degree type:
Master of Philosophy
Awarded date:
15/2/2019 Peter Edward John Good
Thesis title:
In the Service of the Shah? The East India Company in the Persian Gulf 1600-1750
Degree subject:
History
Degree type:
Doctor of Philosophy
Awarded date:
5/7/2018 Terry Smyth
Thesis title:
Roots of Remembrance: Tracing the Memory Practices of the Children of Far East Prisoners of War
Degree subject:
Sociology
Degree type:
Doctor of Philosophy
Awarded date:
3/7/2017 Rebecca Kenneison
Thesis title:
The Special Operations Executive in Malaya: Impact and Repercussions, 1941-48
Degree subject:
History
Degree type:
Doctor of Philosophy
Awarded date:
17/2/2017
Publications
Journal articles (9)
Frost, MR., (2016). Amitav Ghosh and the Art of Thick Description: History in the Ibis Trilogy. American Historical Review. 121 (5), 1537-1544
Frost, MR., (2016). Pandora's post box: Empire and information in British India, 1854-1914. English Historical Review. 131 (552), 1043-1073
Frost, MR., (2012). 'Beyond the limits of nation and geography': Rabindranath Tagore and the cosmopolitan moment, 1916–1920. Cultural Dynamics. 24 (2-3), 143-158
Frost, MR., (2005). Emporium in Imperio: Nanyang Networks and the Straits Chinese in Singapore, 1819–1914. Journal of Southeast Asian Studies. 36 (1), 29-66
Frost, M., (2002). 'Wider Opportunities': Religious Revival, Nationalist Awakening and the Global Dimension in Colombo, 1870–1920. Modern Asian Studies. 36 (04), 937-966
Books (2)
Frost, MR., Vickers, E. and Schumacher, D., (2019). Remembering Asia's World War Two. Routledge. 9780367111328
Frost, MR. and Balasingamchow, Y., (2009). Singapore: A Biography. Hong Kong University Press; National Museum of Singapore; Editions Didier Millet. 9789888028177
Book chapters (8)
Frost, M., Singapore Songlines: Revisited: The world class complex and the multiple deaths of context. In: Hard State, Soft City: The urban imaginative field in Singapore. Editors: Chung, S. and Douglas, M., . Amsterdam University Press
Frost, MR., Vickers, E. and Schumacher, D., (2019). Locating Asia's War Memory Boom: a new temporal and geopolitcal perspective. In: Remembering Asia's World War Two. Routledge. 1- 24. 9780367111328
Frost, MR. and Watanabe, Y., (2019). Methods of Reconciliation: the 'rich tradition' of Japanese war memory activism in post-war Southeast Asia. In: Remembering Asia's World War Two. Editors: Frost, MR., Schumacher, D. and Vickers, E., . Routledge. 247- 277. 9780367111328
Frost, MR., (2015). 'Beyond the limits of nation and geography': Rabindranath Tagore and the cosmopolitan moment, 1916-1920. In: Cosmopolitan Asia: Littoral Epistemologies of the Global South. Editors: Gabriel, SP. and Rosa, F., . Routledge. 37- 52. 9781317372158
Frost, MR., (2010). In search of cosmopolitan discourse: a historical journey across the Indian Ocean from Singapore to South Africa, 1870-1920. In: Eyes across the water: Navigating the Indian Ocean. Editors: Gupta, P., Hofmeyr, I. and Pearson, M., . UNISA Press. 75- 95. 9781868885725
Frost, MR., (2009). That great ocean of idealism: the Tagore circle and the idea of Asia, 1900-1920. In: Indian Ocean Studies: cultural, social and political perspectives. Editors: Jamal, A. and Moorthy, S., . Routledge. 251- 279. 0203867432. 9780415803908
Frost, MR., (2009). The making of the Singapore History Gallery: Some personal reflections. In: The Past in the Present: Histories in the Making. Singapore: National Heritage Board. 9789810824914
Frost, MR., (2004). Cosmopolitan Fragments from a Splintered Isle: Colombo and 'Ceylonese' Nationalism. In: Ethnicities, Diasporas and 'Grounded' Cosmopolitanisms in Asia. Editors: Kahn, JS., . Asia Research Institute. 59- 69
Reports and Papers (1)
Frost, MR., (2003). Transcultural Diaspora: the Straits Chinese in Singapore, 1819-1918
Media (2)
Michel Cayla and Frost, MR., I Remember the Fall of Singapore (2017). Video
Frost, MR. and Cayla, M., Love in a Time of Change (2018). Video
Grants and funding
2019
Daiwa Foundation Small Grant - Travel
Daiwa Anglo-Japanese Foundation
Living with Violent Heritage: contests and coexistence in post-war Sri Lanka
British Academy
2014
War Memoryscapes in Asia Partnership: routes to post-conflict reconciliation
Leverhulme Trust
2012
Writing the Great Asian War
The British Academy
Contact
Academic support hours:
By appointment