People
Dr Ulrike Bechtold
Lecturer
School of Biological Sciences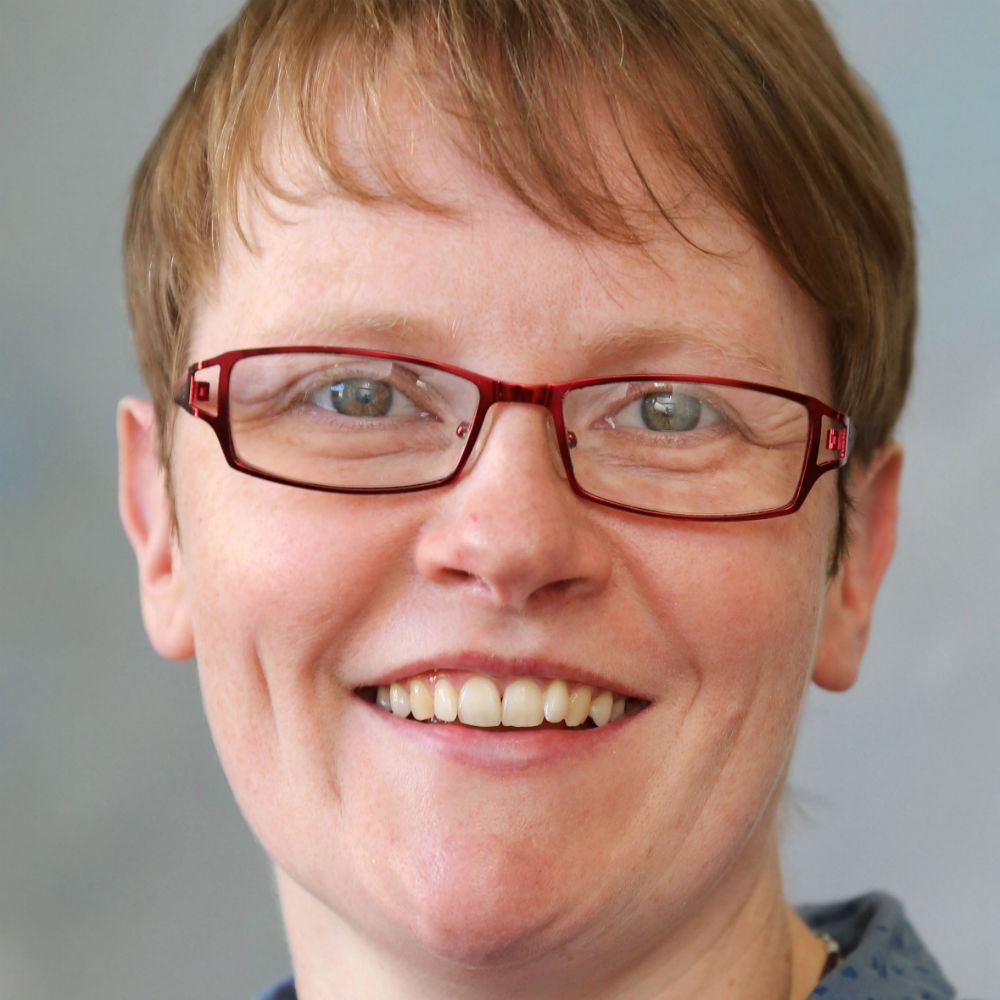 Profile
Biography
2010- present : Lecturer 2004 - 2010: Senior Research Officer, Department of Biological Sciences, University of Essex, Colchester, UK 2002 - 2004: Research Scientist, John Innes Centre, Norwich, UK 1998 - 2002: PhD in plant molecular biology, Department of Disease & Stress Biology, John Innes Centre, Norwich, UK 1992 - 1998: Diploma (equivalent to M.Sc.) in Biology, Justus Liebig University Giessen, Germany Lab: 5.36 Research Students Ms Wardah Alhoqail, PhD student Ms Maria Michailid, MsD student Mr Alexander Bowles, shared PhD student Google Scholar:https://scholar.google.co.uk/citations?user=USSuQUYAAAAJ&hl=en Orcid ID: orcid.org/0000-0003-2320-3890
Qualifications
PhD John Innes Centre (BBSRC) (2002)
Research and professional activities
Research interests
Natural variation of water productivity
Transcriptional networks of drought stress responses
Systems biology led modelling of high light responses in Arabidopsis
Dynamic acclimation to increased light intensities is characterised by increased photosynthetic capacity leading to increase plant productivity or fitness. Using time series transcrptomics data from plant responding to an increase in light intensity, we have observed the beginnings at the molecular level of dynamic acclimation, several days before it is manifest as increased photosynthetic capacity. The initiation of acclimation is controlled by a photoreceptor and activates a network of transcription factors which are central to the acclimation process. These geens provide the means for articifically being able to increase photosynthetic capcity tapping in on the plant's intrinsic capacity to do this. For details of the genes involved contact Phil Mullineaux, who will be happy to discuss this with you. The datasets are available on GEO and a paper is being prepared for publication.
Coordination of stress defence signalling and development by heat shock transcription factors
Plants must coordinate gene expression to balance growth and stress defence, which includes enhancement of disease resistance, tolerance to drought stress as well as being classically associated with adaptation to high temperatures. Arabidopsis HSFA1b most likely exerts its effects by re-configuring an extensive transcription regulatory network at the onset of stress. To understand how HSFA1b achieves this, we surveyed its genome-wide targets (ChIP-seq) and its impact on the transcriptome (RNA-seq) under non-stress (NS), heat stress (HS) in wild type and HSFA1b over-expressing plants under NS. 952 differentially expressed HSFA1b-targeted genes were identified of which, at least 85 are development-associated and were bound predominantly under NS. A further 1780 genes were differentially expressed but not bound by HSFA1b of which 281 were classified as having development-associated functions. These genes are indirectly regulated through a hierarchical network of 27 transcription factors (TFs). Furthermore, we identified 480 natural antisense non-coding RNA (cisNAT) genes bound by HSFA1b, defining a further mode of indirect regulation. Finally, HSFA1b-targeted genomic features not only harboured heat shock elements, but also MADS box, LEAFY and G-Box promoter motifs. This revealed that HSFA1b is one of 8 TFs that target a common group of stress-defence and developmental genes. We propose that HSFA1b transduces environmental cues to many stress tolerance and developmental genes to allow plants to continually adjust their growth and development in a varying environment.
Current research
Protein glycation during plant stress
lycation is the non-enzymatic reaction of sugars with proteins to form advanced glycation endproducts (AGEs). AGEs cross-link and inhibit proteins, and in humans, is one of the major causes for diabetes-associated complications. Due to their stable n. While glycation is known to trigger defense mechanisms in animals, little is known about the role of glycation in the regulation of defense responses in plants. My lab has shown the presence of specific early and advanced glycation products in response to stress and diurnal variation in Arabidopsis leaf extracts, linking carbohydrate associated protein modifications to underlying physiological processes (Bechtold et al 2009).
Teaching and supervision
Scientific and Transferable Skills for Biosciences (BS141)

Enterprise and Employability for the Biosciences (BS211)

Plant Molecular Physiology and Genetics (BS234)

Professional Skills for Ecological and Marine Scientists (BS257)

Plant Biotechnology (BS323)

Genomics (BS982)
Publications
Journal articles (21)
Bechtold, U., (2018). Plant Life in Extreme Environments: How Do You Improve Drought Tolerance?. Frontiers in Plant Science. 9, 543-
Dickinson, E., Rusilowicz, MJ., Dickinson, M., Charlton, AJ., Bechtold, U., Mullineaux, PM. and Wilson, J., (2018). Integrating transcriptomic techniques and k-means clustering in metabolomics to identify markers of abiotic and biotic stress in Medicago truncatula. Metabolomics. 14 (10)
Bechtold, U., Penfold, CA., Jenkins, DJ., Legaie, R., Moore, JD., Lawson, T., Matthews, JSA., Vialet-Chabrand, SRM., Baxter, L., Subramaniam, S., Hickman, R., Florance, H., Sambles, C., Salmon, DL., Feil, R., Bowden, L., Hill, C., Baker, NR., Lunn, JE., Finkenstädt, B., Mead, A., Buchanan-Wollaston, V., Beynon, J., Rand, DA., Wild, DL., Denby, KJ., Ott, S., Smirnoff, N. and Mullineaux, PM., (2016). Time-series transcriptomics reveals that AGAMOUS-LIKE22 affects primary metabolism and developmental processes in drought-stressed arabidopsis. Plant Cell. 28 (2), 345-366
Yates, SA., Chernukhin, I., Alvarez-Fernandez, R., Bechtold, U., Baeshen, M., Baeshen, N., Mutwakil, MZ., Sabir, J., Lawson, T. and Mullineaux, PM., (2014). The temporal foliar transcriptome of the perennial C3 desert plant Rhazya stricta in its natural environment. BMC Plant Biology. 14 (1), 2-2
Lawson, T., Davey, PA., Yates, SA., Bechtold, U., Baeshen, M., Baeshen, N., Mutwakil, MZ., Sabir, J., Baker, NR. and Mullineaux, PM., (2014). C₃ photosynthesis in the desert plant Rhazya stricta is fully functional at high temperatures and light intensities. New Phytologist. 201 (3), 862-873
Bechtold, U., Albihlal, WS., Lawson, T., Fryer, MJ., Sparrow, PAC., Richard, F., Persad, R., Bowden, L., Hickman, R., Martin, C., Beynon, JL., Buchanan-Wollaston, V., Baker, NR., Morison, JIL., Schöffl, F., Ott, S. and Mullineaux, PM., (2013). Arabidopsis HEAT SHOCK TRANSCRIPTION FACTORA1b overexpression enhances water productivity, resistance to drought, and infection. Journal of Experimental Botany. 64 (11), 3467-3481
Lapin, D., Meyer, RC., Takahashi, H., Bechtold, U. and Van den Ackerveken, G., (2012). Broad-spectrum resistance of Arabidopsis C24 to downy mildew is mediated by different combinations of isolate-specific loci. New Phytologist. 196 (4), 1171-1181
BECHTOLD, ULRIKE., LAWSON, TRACY., MEJIA-CARRANZA, JAIME., MEYER, RHONDAC., BROWN, IANR., ALTMANN, THOMAS., TON, JURRIAAN. and MULLINEAUX, PHILIPM., (2010). Constitutive salicylic acid defences do not compromise seed yield, drought tolerance and water productivity in the Arabidopsis accession C24. Plant, Cell & Environment. 33 (11), 1959-1973
Waring, J., Klenell, M., Bechtold, U., Underwood, GJC. and Baker, NR., (2010). LIGHT-INDUCED RESPONSES OF OXYGEN PHOTOREDUCTION, REACTIVE OXYGEN SPECIES PRODUCTION AND SCAVENGING IN TWO DIATOM SPECIES1. Journal of Phycology. 46 (6), 1206-1217
Bechtold, U., Rabbani, N., Mullineaux, PM. and Thornalley, PJ., (2009). Quantitative measurement of specific biomarkers for protein oxidation, nitration and glycation in Arabidopsis leaves. The Plant Journal. 59 (4), 661-671
Bechtold, U., Richard, O., Zamboni, A., Gapper, C., Geisler, M., Pogson, B., Karpinski, S. and Mullineaux, PM., (2008). Impact of chloroplastic- and extracellular-sourced ROS on high light-responsive gene expression in Arabidopsis. Journal of Experimental Botany. 59 (2), 121-133
Flors, C., (2006). Imaging the production of singlet oxygen in vivo using a new fluorescent sensor, Singlet Oxygen Sensor Green(R). Journal of Experimental Botany. 57 (8), 1725-1734
BECHTOLD, ULRIKE., KARPINSKI, STANISLAW. and MULLINEAUX, PHILIPM., (2005). The influence of the light environment and photosynthesis on oxidative signalling responses in plant-biotrophic pathogen interactions. Plant, Cell and Environment. 28 (8), 1046-1055
Bechtold, U., (2004). Arabidopsis Peptide Methionine Sulfoxide Reductase2 Prevents Cellular Oxidative Damage in Long Nights. THE PLANT CELL ONLINE. 16 (4), 908-919
Ball, L., (2004). Evidence for a Direct Link between Glutathione Biosynthesis and Stress Defense Gene Expression in Arabidopsis. THE PLANT CELL ONLINE. 16 (9), 2448-2462
Gustavsson, N., Kokke, BPA., Harndahl, U., Silow, M., Bechtold, U., Poghosyan, Z., Murphy, D., Boelens, WC. and Sundby, C., (2002). A peptide methionine sulfoxide reductase highly expressed in photosynthetic tissue in Arabidopsis thaliana can protect the chaperone-like activity of a chloroplast-localized small heat shock protein. The Plant Journal. 29 (5), 545-553
Bechtold, U., Pahlich, E. and Lea, PJ., (1998). Methionine sulphoximine does not inhibit pea and wheat glutamate dehydrogenase. Phytochemistry. 49 (2), 347-354
Conferences (3)
Bechtold, U. and Rabbani, N., (2007). Evidence of advanced glycation endproducts, oxidation and nitrosation damage in Arabidopsis leaves
Mullineaux, P., Baker, N., Bechtold, U., Fryer, M. and Davies, W., (2007). Spatial dependence for H2O2-directed signalling in Arabidopsis leaves
Bechtold, U., Leyland, NR. and Mullineaux, PM., (2003). Does elevated foliar glutathione alter responses to biotic and abiotic stress?
Grants and funding
2018
Flipping the switch; regulating protein synthesis in response to stress
Leverhulme Trust
2016
PHOTOWHEAT: Exploiting variation in stomatal dynamics and ear photosynthesis to optimise wheat productivity.
Biotechnology & Biology Science Res.Council
Identifying the mechanisms and resource use implications of acclimation to high-temperature in marine cyanobacteria
Natural Environment Research Council
2015
Sugar signalling during drought stress: do plants suffer diabetes when stressed
Leverhulme Trust
2013
Dissecting the Heat Shock Transcription A1b (HSFA1b) network
Society of Biology
2012
India - Transfer of Regulatory Genes from Arabidopsis to Indian Mustard
Biotechnology & Biology Science Res.Council
2011
Environmental meta-genomics and biotechnology of Rhazya
King Abdulaziz University
Metabolic engineering to enhance photosynthesis based on empirical data and in silico modelling
Biotechnology & Biology Science Res.Council
ABSTRESS
European Commission
Contact